Has Human Nature Evolved? If not, What Difference Does it Make In Our Lives?
Listen to the full interview here as John and Richard V. Battle connect the dots between moral relativism, the Bible, and the US Constitution.
Intellectuals pronounce man's improvements because they are essential to the adoption and promotion of moral relativism. Moral relativism is where people get to define their own truth. Moral relativism is the opposite of Biblical truth. Unlike the Bible, it believes that there is no absolute truth.
If humanity has advanced, it is easy to discard ancient principles because they no longer apply to humans who have surpassed their application. However, we can find all of the validation we need about the past, present, and future nature of man in The Bible. This can be done without advocating the Bible's theology and using its contents as literature because the writers based their stories on how humans behaved. It is easy to see that we have grown technologically but our behaviors have stayed the same.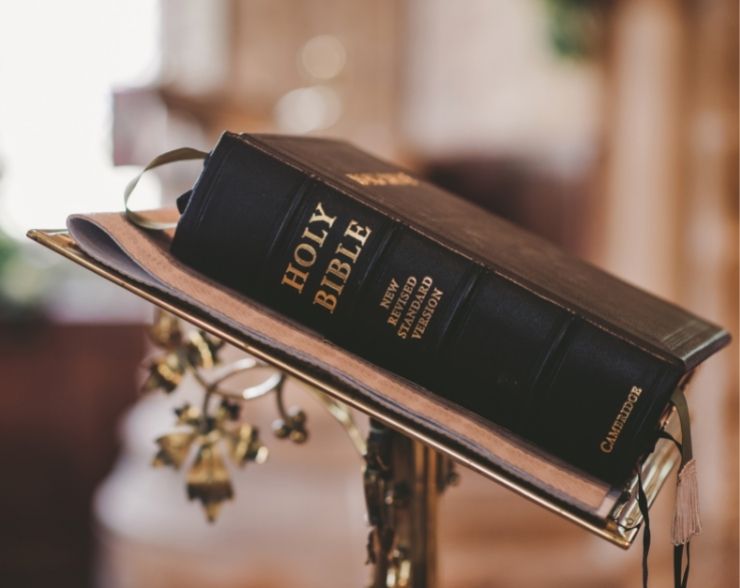 Those who argue man has and is evolving is discounting history
3 Examples
Avoiding responsibility – Adam, Eve and the Serpent
Ask any young child what happened when something breaks, and they instinctively, without hesitation, state, "I didn't do it." Our natural reaction is to avoid responsibility.
Jealousy and envy – Cain killing Abel and Jacob stealing Esau's birthright and inheritance
Wouldn't we learn over time the useless energy and money wasted feeling jealousy and envy? Human's natural instinct contains covetousness for what we don't have instead of gratitude for what we do have.
Ambition – David and Bathseba
How often do we see today stories of people who have virtually everything but destroy their and others' lives to obtain something they do not control?
If hindsight is 20-20, and experience is the best teacher, why won't the people who have neither listen to the people who have both?