Show Notes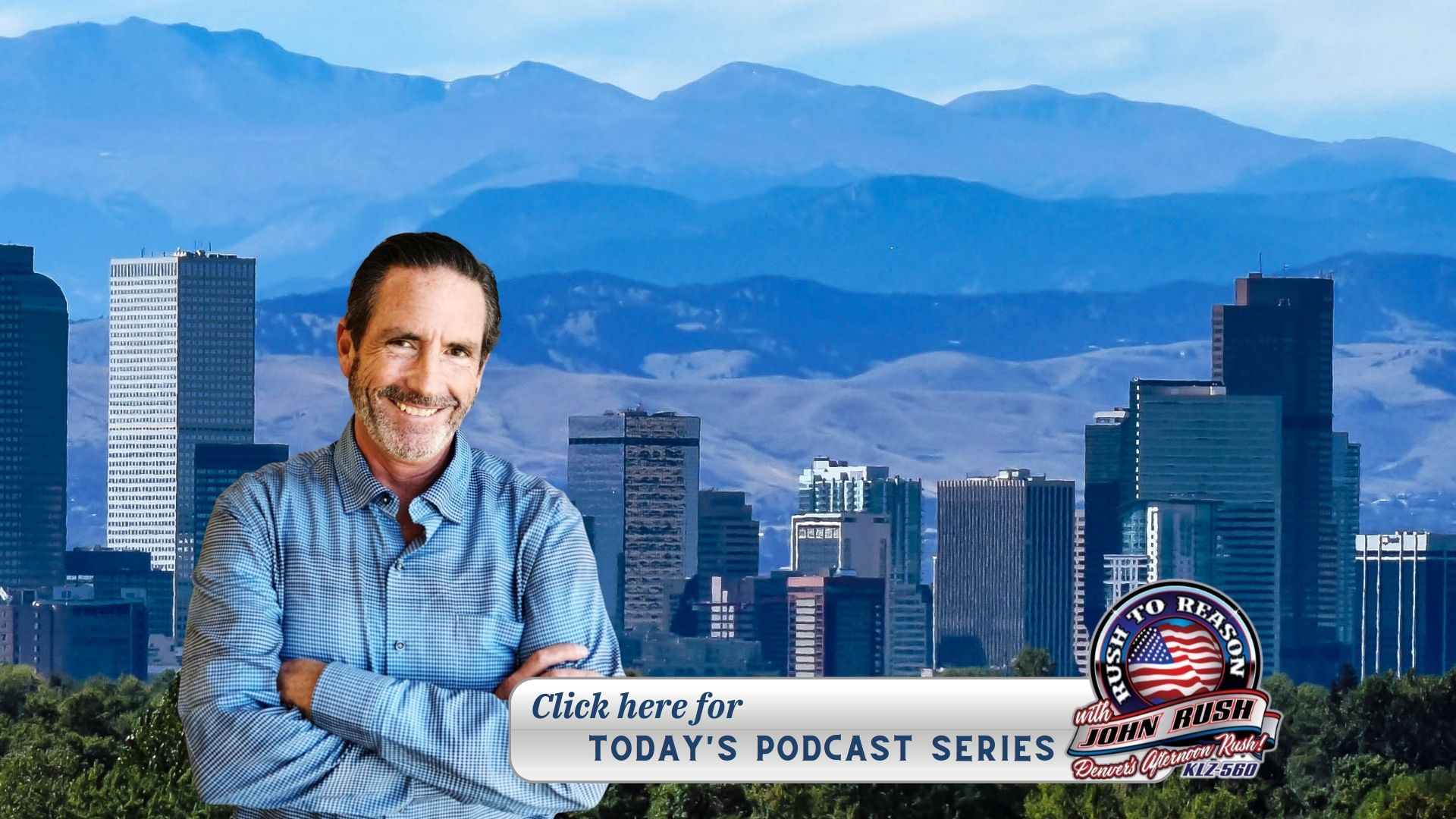 Impossible Question
Click here for the Impossible Question.
Health and Wellness Wednesday
Matt Peale Fitness Trainer. Find out how to get a free copy of his book Athlete in the Game of Life by emailing Matt at AthleteInTheGameOfLife@gmail.com
For every extra pound of body fat, the body creates 5 miles of extra blood vessels plus it creates more pressure on hips, knees, and other joints. Fat cells are abnormally greedy for oxygen and why it matters in avoiding COVID. Scale isn't going down? Try measuring your wrist, hips, legs. Coaching tips on how to get started on the weight loss journey. An accountability partner vs. a weight-gaining enabler. 
Best exercise quick tips.
Full interview here. 
Alzheimer's
Dr. William Nields from Cognitive Health Centers says there are five myths in particular that everyone – from patients to caregivers and even medical professionals – should be aware of.
The Five Myths of Alzheimer's
–        Myth #1 – Only older people get Alzheimer's: Early-onset Alzheimer's and cognitive decline can occur in people as young as 30 years of age, so it's important to get tested and know your cognitive assessment score. Even though symptoms such as memory loss and loss of executive function become more prominent after age 65, the underlying causes may be detectable much earlier on when there's still time to stop the disease and even reverse it.
–        Myth #2 – Alzheimer's and Dementia are hereditary: Alzheimer's and other dementias are caused by multiple risk factors, including genetics. Even if a family member did have the disease, the good news is there are ways to protect yourself. New research has revealed that lifestyle choices as well as other health conditions also play a role when it comes to Alzheimer's.  
–        Myth #3 – A diagnosis of Alzheimer's is a death sentence: Early stages of Alzheimer's and cognitive decline can be slowed, stopped and in some cases, reversed. Most people with the disease live up tp to 20 years after diagnosis, with the eight-to-10-year range being the most common. Life expectancies are growing as current treatment and care plans can mitigate the symptoms of these diseases.
–        Myth #4 -There are no treatments that stop the disease from getting worse: This is simply not true! Cognitive decline in its early stages can be reversed. Knowing your brain health is key to understanding what can be done. As with most diseases, later diagnosis decreases the probability of success. Early detection is so important and can lead to proactive measures to improve your brain health.
–        Myth #5 – Nothing can reduce your risk for Dementia: Research is ongoing and numerous studies indicate that certain medical interventions and lifestyle changes may reduce your risk of cognitive decline and dementia. Elimination of infections, hormonal adjustments, detoxification, appropriate nutrition, and nutritional support, regular exercise, not smoking, light to moderate alcohol consumption, and brain-challenging activities can reduce the risk of Alzheimer's by up to 60%.
Interview here.
What Difference Will it Make 100 Years from Now?
What we do today will have a great influence on what will happen 100 years from now.  Richard tells the story of how he lived with his great grandmother until he was nine and his great-great grandmother's table that has been in the family for about 200 years and how life lessons have been taught over that table.
The world and time are great distractors. They:
  Seduce us to focus on now, and on instant gratification without consequence.

  Discourage us from believing that we can have any effect on either one of them.

  The world whispers the big lies to eat drink and be merry for tomorrow we die and

what happens in Las Vegas stays in Las Vegas.
* Dr. Haddon Robinson said, "Time is your enemy disguised as your friend." 
* We each get twenty-four hours in a day, but we don't receive the same number of days. 
* It is paramount to maximize the impact of our time "under the sun" as we are taught in the book of Ecclesiastes.
* In reality, our touch 100 years from now will result greatly from our interaction with those we directly relate with and indirectly influence through various activities.
* Our impact may come through great actions or seemingly inconsequential moments. 
* It is said when we train our children, we're training our grandchildren. We may never know the totality of our impact on the future, but that shouldn't deter our doing positive things every day.
How do you manage time?
Interview here. 
Building Wealth
Part 1: John's comments on building for the future, there is more than just getting by, and leaving a legacy.
Wealth Building for Beginners by Edward Williams. 
Part 2: Asked several organizations what the minimum amount of money someone needs to earn to get by and to not be homeless. What are these calculations based on?
The assumption: The hourly wage needed to afford a one-bedroom rental was calculated with the assumption that the renter works full time (40 hrs per week, 52 weeks per year) and does not spend any more than 30% of his or her gross income on rent.
Comments here. 
A Handout or a Hand up?
Plus are you sure that Scripture verses means that? Using Scripture to guilt people into the covid "vaccine."
Comments here.
Christians and the Covid Vaccine
From the 4/13/21 show
Curtis Chang, a former pastor and Duke professor who has been working to help educate Christians through a biblical lens about the vaccine to help them make what many consider a very personal choice as conversations about the COVID-19 vaccinations continue.  John and Andy both took Mr. Chnag to task and had a friendly debate on where they disagreed with him. Full interview here.  John and Andy continued the conversation after the break. They talked about not guilting the collective to protect the individual when the individual can shelter themselves.  John and Andy talked about how his argument is not biblical.  Listen here. Mobile users begin at 19:55
There are 10.5 million jobs available right now. Sometimes we all have to do jobs we don't like. If you don't like your situation change it!
If It's Going to Be It's Up To Me
Text messages and comments here.
Americans Stranded in Afghanistan
Video of Jen Psaki Saying Americans Not Stranded in Afghanistan Viewed Over 2M Times
Experts from throughout Carnegie's global network assess the stark humanitarian toll, the regional ramifications, and the diplomatic challenges posed by the Taliban's takeover of Afghanistan.
Comments here on Pakistan, China, and the Taliban.
Foster Care in the US
Peter Samuelson 
Over 430,000 children in the U.S. live in foster care, removed from their families due to abuse or neglect–and in 28 states across the country, for-profit foster care agencies greatly harm and re-abuse children in the foster care system. Through for-profit foster care companies, children in the foster care system bounce from home to home at increased rates and, per a bipartisan US Senate Committee study, suffer poorer-quality care: stockholders benefit at the expense of innocent children.
Fixfostercare.org, a team of leading child advocates, has collaborated to create a petition calling for an end to for-profit foster care.
FIRST STAR
Peter is looking for a Denver connection to work with his First Star Organization. Peter's email: peter.samuelson@firststar.org

First Star, a national non-profit, improves the lives of foster youth by partnering with child welfare agencies, universities, and school districts to ensure foster youth have the academic, life skills, and adult supports needed to transition to higher education and adulthood successfully. We pursue our mission through innovative, university-based college-preparatory programs, providing technical assistance to stakeholders, and advocating for policy change.
First Star was founded in 1999 by media executive Peter Samuelson and lawyer Sherry Quirk as a national 501(c)(3) public charity dedicated to improving life for child victims of abuse and neglect. Since 2011 First Star has pioneered support programs to launch foster children into productive lives and careers through higher education. In 2016, the growth and diversity of First Star's programs required two entities with separately focused governance, and the historical First Star policy work was transferred to First Star Institute.  The amicable relationship between the two organizations builds on First Star's success, and the two "sister" entities share a common lineage.
About First Star: Listen here.
Full Interview Here.
How Many Companies Do Over 2 billion in Sales?
Follow up from Peter's Interview.  John's Comments here.
Valor High School
A very expensive high school.
Good afternoon. I'm outside Valor Christian HS where students are expected to walkout in protest of their volleyball coach allegedly being pushed out bc he's gay.

Douglas County Sheriff vehicles are parked around school

Here's yesterday's story: https://t.co/QnAauUl3Vu via

— Elizabeth Hernandez (@ehernandez) August 24, 2021
Valor Christian community members walkout in support of ousted gay teacher. Article here.
John's comments here.
Joined the Conversation
John received many text messages in support of his comments about Valor High School.
You can't shy from the truth. Being gay is a choice, a lot of John's guests have commented on their environmental influences and it's not genetic.
Don't agree with an employer's contract. Don't work there.
They, students and Teachers, have to sign a statement of belief.
Listen here.
We're at War
Stop cowering to the left. Comments here.
Closing Comments
John signs off for the day.