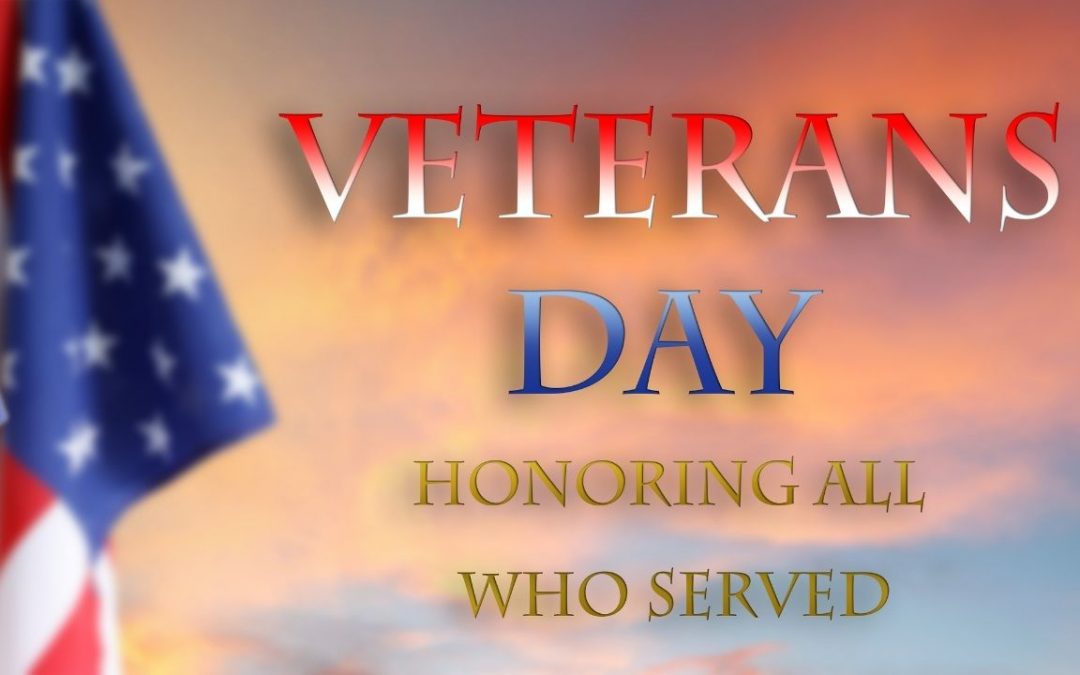 John and Richard Battle's tribute to all of those who served in the United States Military.
Interview Recorded on Wednesday, November 10, 2021
John: Let's talk about Veterans Day being tomorrow and things that have gone on in our history. And it's one of those days that I hope we never forget. I tend to feel like we put a little less meaning and emphasis on it year after year, and I hope that's not the case. I hope I'm wrong, Richard.
Richard: Well, I think that is the case and my sense of that part of the reason I wanted to talk about it because it's so important for we adults to train our children and grandchildren so that we can appreciate the sacrifice of millions of people going back all the way to the Revolutionary War, who gave us what we have today. And if we don't do that, then they're going to think it's always been like this and it will always be like this regardless of what our behavior is. And that's when we get in trouble.
John: Yes, you are exactly right. So first Veterans Day involved from the First Armistice Day on November 11, 1919, talk about that.
Richard: Well, I think that the war to end all wars and we know how that finished up. We've had so many wars afterwards, but they were trying to commemorate on November 11, 1919, the first anniversary of the end of World War One. And later in 26th, the Congress recognized it, and it became a holiday in 1938. And then in 1954, it was changed to Veterans Day to celebrate veterans from our entire history, not just the First World War. And I think that's so important to celebrate and thank everyone.
John: Well said, I'd have to go back and do the math. But we're going on roughly 102 years. Am I saying that right?
Richard: Well, that would be correct. From the first Armistice Day, two years from the end of the war. Yes.
John: So we as a nation are, with the exception of times of the military draft. We're a volunteer service military, if you would where like Israel, for example, I think they're still doing this today, Richard. At least they did when I toured there a while back. And that is when you're of age, you go into the military for two years period in the country of Israel, you have no choice. It's not a volunteer military as my point.
Richard: That's correct. And since the last draft ended in 1973, and we've been all-volunteer and that makes it even more impressive in my mind. As you know, there's been up and downtimes in our country, and for people to continue to volunteer to go, serve and put themselves on the line up to the ultimate sacrifice. Just says so much for our country and the heart of our people.
John: And we've had over those years, of course, Richard, men, women, young, old, some even so young, they shouldn't have been there, but fake their way in that probably couldn't happen today.
Listen to the full interview as John and Richard uncover some forgotten stories about the heart of our people and their love of neighbor and country.
Women's Service 
Revolutionary War – primarily support

 

Few cases of women dressing like men and fighting (Deborah Sampson)

 

Civil War – In addition, to support, served as spies and smugglers.

 

Dr. Mary Walker – Only woman awarded a Medal of Honor (spy and doctor)

 

Spanish- American War – Impact of nurses led to the development of a nurse's corps.

 

World War I – 35,000 served to hasten the passage of the 19

th

 amendment

 

World War II – In addition to the military, many served in manufacturing jobs to free up men to serve

 

1970's women enter military academy's and increase combat training

 

Today, women serve in almost all units and theaters

 
Volunteer military have historic achievements 
George Washington – became the father of our country.

 

John Paul Jones – Founder of the US Navy – "I've Not Yet Begun to Fight!"

 

Joshua Chamberlain – went from theology teacher, to hero, to 4 term governor of Maine

 

Theodore Roosevelt – San Juan Hill fame led him to be president of the US

 

Audie Murphy – Underrated individual who became a hero and then an actor

 

Travis Mills – Lost 3 limbs in War on Terror. Inspires people, If I can do it, you can also

 
Thank you
Military Families!