Show Notes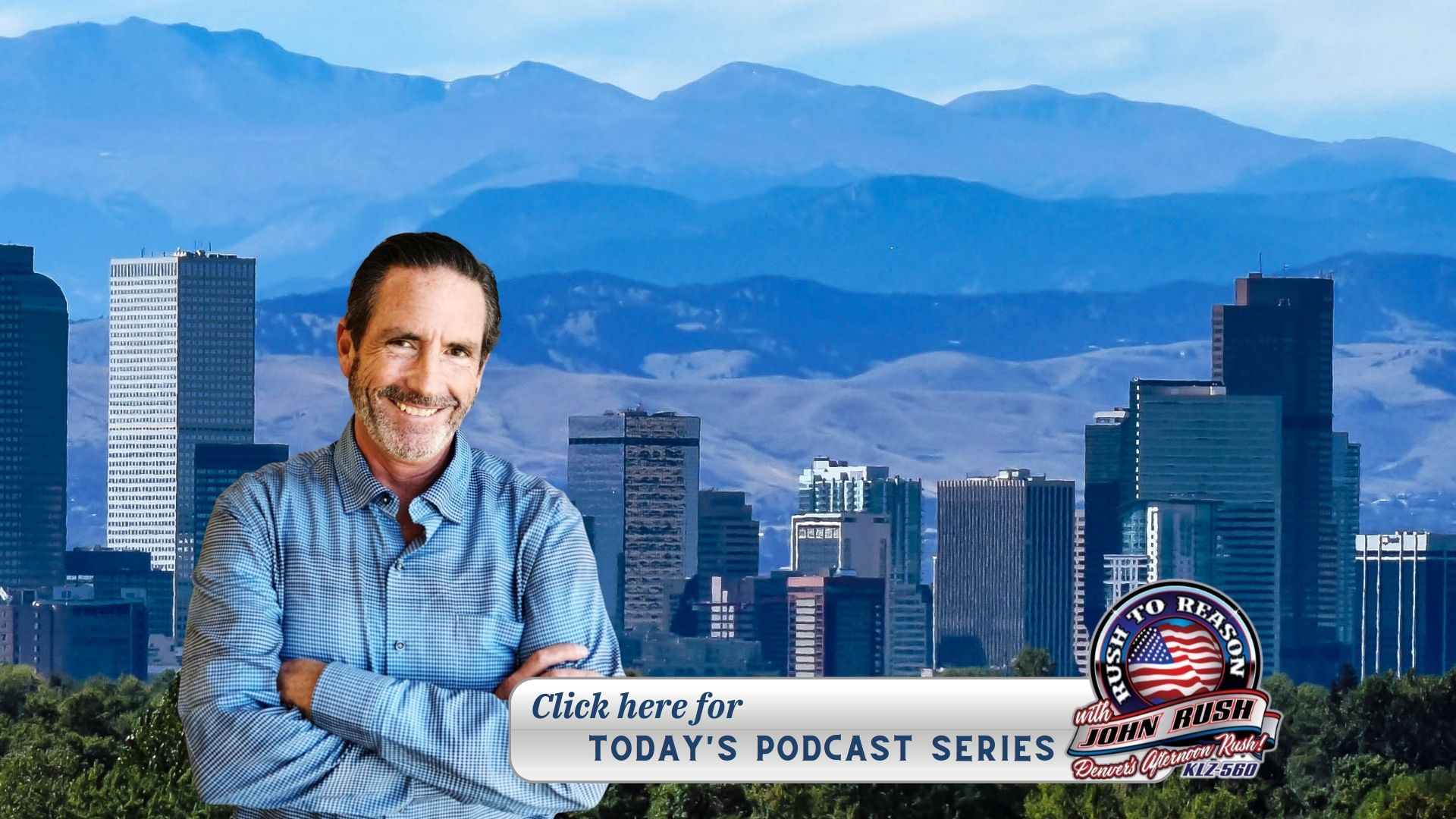 Safe Kids Worldwide

 
Emily Samuel – Program Director
Safe Kids World Wide
Poison Control Center  1-800-222-1222
Poison Control centers throughout the United States continue to get inundated with calls due to children getting into cleaning products as the demand for these items continues to rise.   At the same time, the combination of more young children at home for virtual learning with parents and caregivers focusing on several priorities at once such as work is leading to less supervision.   In the first few months of the pandemic calls to poison control numbers increased by 70 percent alone.    
Safe Kids Worldwide has insightful tips to help parents navigate around these pitfalls and make sure young children don't fall victim to these types of poisonings.   For example, alcohol-based hand sanitizers are being sold in containers that look like water bottles, children's food pouches, beer cans, and more. 
Save the Poison Help number in your phone and post it visibly at home: 1-800-222-1222. Specialists at poison control centers provide free, confidential, expert medical advice 24 hours a day. They can answer questions and help with poison emergencies. 
Six spots you may have missed while child proofing
ABOUT SAFE KIDS WORLDWIDE 
Safe Kids Worldwide is a nonprofit organization working to protect kids on the road, at home and at play. Preventable injuries are the number one cause of death for children in the United States. Throughout the world, almost one million children die of an injury each year, and almost every one of these tragedies is preventable. Safe Kids works with an extensive network of more than 400 coalitions in the U.S. and with partners in more than 30 countries to reduce traffic injuries, drownings, falls, burns, poisonings and more. Since 1988, Safe Kids has helped reduce the U.S. childhood death rate from unintentional injury by nearly 60 percent. Working together, we can do much more to protect kids. Join our effort at safekids.org
The Better Brain
How "hidden brain hunger" is making us Abusive, angry, and more violent 
An interview with Bonnie J. Kaplan, Ph.D., co-author of The Better Brain: Overcome Anxiety, Combat Depression, and Reduce ADHD and Stress with Nutrition.
Whether it's a drunken passenger having a violent meltdown at 30 thousand feet, a student disrupting a classroom, or abusive tweets aimed at someone with different political stripes, signs of a meaner, angrier, and more violent America are everywhere. So, what is triggering the general uptick in hostility and ill-will? One expert in nutrition and mental health says part of the answer lies in our failure to adequately nourish our brain, resulting in what she refers to as "hidden brain hunger".  "More than half of the food intake in North America is now drawn from ultra-processed 'products' with virtually no micronutrient content.  It consists of sugar, fats, and many debilitating chemicals — but not minerals and vitamins — and its steady consumption is a huge cause of concern for those working in the field of brain health," says Bonnie J. Kaplan Ph.D., co-author of The Better Brain: How to Overcome Anxiety, Combat Depression, and Reduce ADHD and Stress with Nutrition. 
Dr. Kaplan says improving society's intake of minerals and vitamins can remedy brain hunger, preventing and treating many mental health problems including anxiety, depression, and ADHD. "The scientific evidence base is very strong, but rarely covered in the media," she says. "It is time for the general public to learn about this." 
FOODS THAT GIVE YOU THE ESSENTIAL BRAIN-HEALTH NUTRIENTS YOU NEED 
"Only by consuming the proper nutrients do you have a chance of providing your brain with the biochemical building blocks it requires, which includes a steady supply of about 30 vitamins and minerals."  Here's how to get them from food: 
Consume real food, avoid ultra-processed products.

 

Include slightly processed foods like canned and frozen items that do not have a lot of added sugar and preservatives if these items make your cooking easier.

 

Always try to change things up, increase variety, add new menu items. 

 

Try an easy new recipe each week and ask your family members to keep you company (and help out) in the kitchen.

 

Remember that dark, leafy greens are a great source of those B vitamins you need for resilience, though B12 is best obtained from animal protein.

 

Meat, fish, and eggs are good sources of protein, helping to regulate blood sugar and appetite as well as providing bioavailable iron and zinc.

 
"There are many healthy ways to eat, but research consistently shows that the diet with the most beneficial effects for mental health is the Mediterranean-style of whole foods. It is also less expensive than relying on ultra-processed products," says Dr. Kaplan. 
EXTRA:
After the break, John asked the question, "how has mask-wearing affected our ability to communicate?" Check out more on that with veteran educator and language pathologist Holly De Leon. 
Making Capitalism Great Again!
"Who would have thought we would have to show a Natzi passport to enter into a business" – John Di Lemme
Can Capitalism Make a Comeback in the 2022 Midterm Elections? 
John Di Lemme is the author of Making Capitalism Great Again: The ABCs of Socialism Versus Capitalism. Di Lemme is a speaker, capitalism strategist, host of the explosive CBJ Real News Podcast Show and founder of the Conservative Business Journal.  Making Capitalism Great Again – How to Maximize America's Booming Economy Plus the ABCs of Socialism Versus Capitalism will radically change the way that you build your overall business and/or career, market your product/service, treat your customers, speak to your customers, and take advantage of America's free enterprise system.  But more importantly, the book contains wisdom that will assist you with understanding socialism versus capitalism and why America can never be a socialist country. 
BIO: Over the past two decades, John Di Lemme has worked with hundreds of business owners and entrepreneurs helping them generate millions of dollars in revenue. Thousands more grow by following his capitalism strategies that he shares through his podcast and on stages around the world with over 1,200 presentations delivered to date. John's extensive business background and experience have given him the grit and determination to stand strong against socialism in our nation. He's more focused than ever before on educating others about the power of capitalism and how to achieve the American dream while exposing the socialist plan of progressives that will end in devastation.  John believes that the same core values of hard work, integrity, and honesty that built America will empower us to defeat the radicals trying to destroy our free enterprise system today. 
Denied Treatment in Texas Hospital
Brad called in about patient Dan Groom Being denied treatment in Texas Hospital because he won't take the vaccine.
Hospital's phone number 713-897-2300.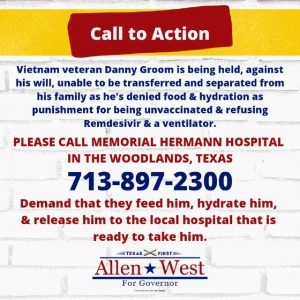 Canadian Truckers Inspire US Truckers
Canadian Truckers Inspire US Truckers to Convoy to Washington, DC  
This is a movement of people that are sick of being told how to live their lives. This group is standing up for millions of Americans that want the freedoms that our constitution gives us. Every time the Right wants to use its freedoms, the Left tries to take it away by shutting down social media accounts, forcing the vaccine on the right, pushing mandates, (masks), that crush small businesses, etc., etc. There is a laundry list of things that the Left does to block the Right from their freedoms. 
BIO: Keith Lambert is an entrepreneur that grew up poor in a tough area of Pawtucket, watching his parents struggling to pay rent, buy food, and clothes. Both of them would work multiple jobs, but never seemed to get ahead. He made a promise to himself that he would make them proud and pull them out of poverty. His parents were his inspiration and drive for his success. 
In 2021 after the famous Nascar race winner Brandon Brown won the Talladega race, "Lets Go Brandon" was born. It was so popular quickly it consumed 80%+ of the store's sales. He then opened 5 additional "Let's Go Brandon" stores and here we are, still going strong. 
Your content goes here. Edit or remove this text inline or in the module Content settings. You can also style every aspect of this content in the module Design settings and even apply custom CSS to this text in the module Advanced settings.
Cori Bush Has it Wrong
Congresswoman Cori Bush (D-MO)
"If you side with Cori Bush you are against the Constitution. …  You're just like her you're a communist too." – John Rush
John's full comments here.
Jersey Joe: Supreme Court justices are charged with only one responsibility and that single responsibility is to determine if a law, policy or practice is Constitutional or not, and NOT if said law, policy or practice  is "Fair" or "Just".   In case you haven't yet figured out the answer to the question "What is wrong with her tweet?", the answer is NONE OF THOSE THINGS should ever be taken into account when determining if a law is Constitutional or not!  It is not unheard of for the Court to rule that a law is Constitutional but to note in their opinion that they consider it to be a bad law that should  be addressed and changed by the responsible legislative body.  An example of this principle is illustrated by the response attributed to Supreme Court Judge Oliver Wendell Holmes who, in response to a pleading by a young attorney who kept insisting that he had come before the court seeking justice for his client, Holmes replied: "This is a court of law young man, not a court of justice!" 
It is past time for a Black woman to be named to the Supreme Court.

— Cori Bush (@CoriBush) January 26, 2022
I would love to see a Black woman who will insist on racial, environmental, social, disability, and economic justice named to the Supreme Court.

Identity is important but it is not enough.

— Cori Bush (@CoriBush) January 26, 2022