Show Notes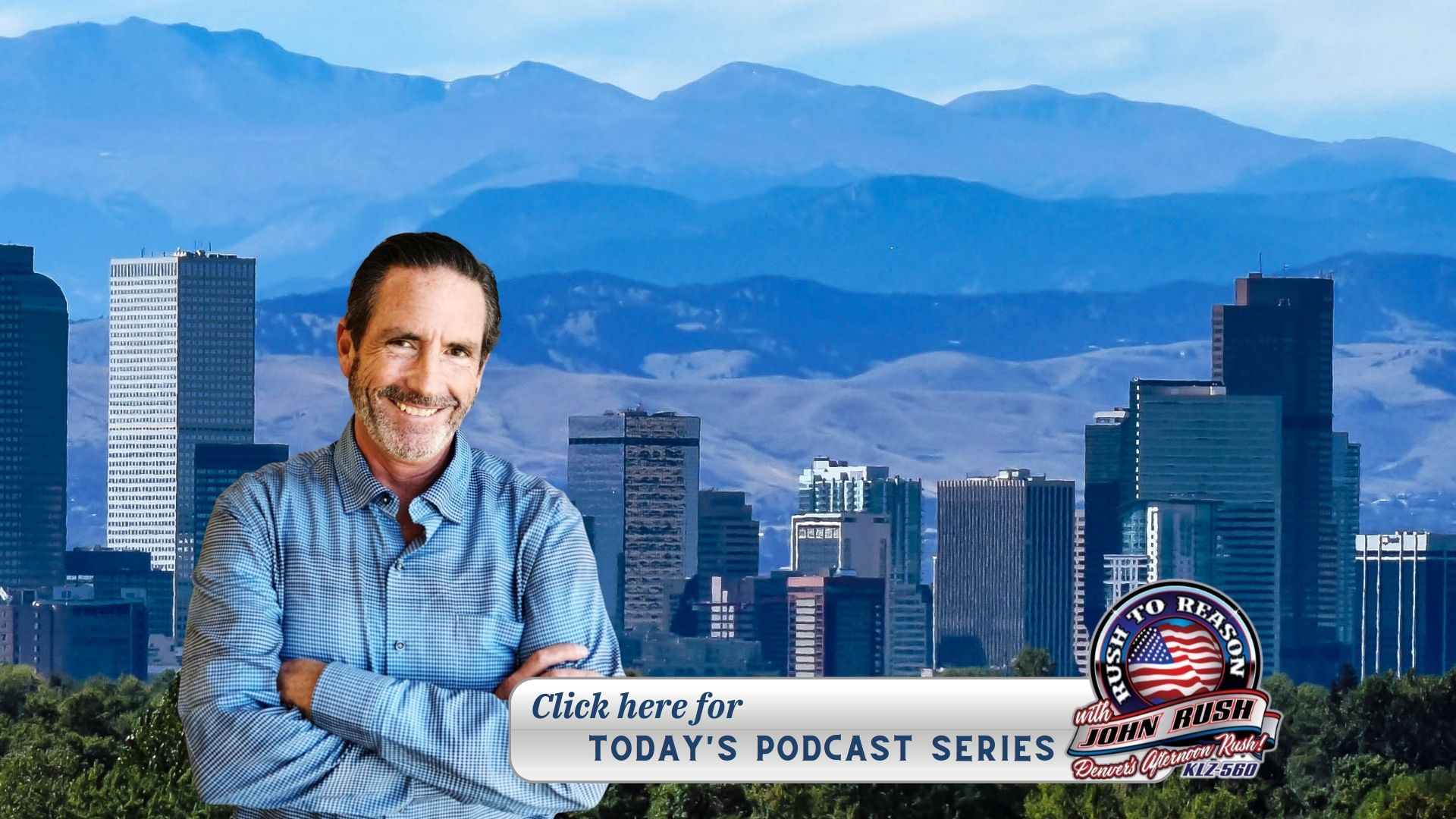 Impossible Question
Click here for the Impossible Question.
How Karen Ruined the Ball
Ball Arena requiring vaccination proof or negative test. Article here.
Comments here.
Dennis called in about Karen and the Ball Arena. Plus how to ward off covid.
Craig from Wheatridge called in about how the vaccine they are putting out now is based on the original covid vaccine and now the vaccine they are giving out now has no effect.
Small Business Under Attack
Holly Wade – NFIB – Executive Director of Research 
Small businesses are struggling and their difficulties could grow worse if taxes are raised on them to pay for the $2.3 trillion American Jobs Plan, $1.8 trillion American Families Plan, and the $3.5 trillion Reconciliation Budget Plan.  The #1 problem business owners report is not finding enough qualified workers, and new taxes would undermine their ability to offer competitive compensation in this unprecedented labor market.  
To help save small businesses, the National Federation of Independent Businesses (NFIB) is launching the Small Business Survival Campaign which opposes tax increases that impede the recovery of small businesses. 
Interview here.
Uncle Joe's Speech
John really took one for the team watching this and here are his notes. Big question: Where is the money for fixing roads and bridges. John gives a great rundown on why Joe is wrong on so many things.
Part one here.
Part two here.
Part three with Producer Anne here.
President Biden's Devastating Double Death Tax
Phil Kerpen – President – American Commitment 
Phil Kerpen: "A new study conducted for the Committee to Unleash Prosperity by the economic modeling firm REMI finds the economic consequences of this double death tax would be devastating.  The study found — with very conventional assumptions — that the Biden proposal to impose capital gains tax at death and hike the rate to over 40% would destroy well over 900,000 jobs and cost the average household about $10,000 in lost income….California stands to lose 125,000 jobs, New York 50,000, Pennsylvania 33,000, Georgia 30,000, Colorado 25,000, and Arizona 20,000.  Even West Virginia, a small and relatively poor state, would shed 4,000 jobs with the new "double" death tax. Montana, 4,000 jobs.  The list goes on."
Full Article here. 
Interview here.
Build Back Broke with Joe Biden
When he was younger Joe's 250-mile trip one way to work.
Childcare, Senior services, and more
Comments here.
Uncle Joe on the "Climate Crisis"
Wants to take 100,000 vehicles off the road and how the liberal media is writing themselves out of a job.
John's comments here.
John from Cheyenne. It's hard to watch a Moron like (Joe Biden) that and not get upset. and comments about covid. Got the vax and got covid. comments here.
Flight Diverted Due to Assault
Assault on flight attendant was one of the 'worst displays' of unruly behavior, airline CEO says. Article here.
Comments here.
Taxpayers Protection Alliance:

Tricks and Treats 2021
Scary things are afoot in Washington, D.C and Lawmakers are (once again) raising hell on taxpayers and consumers via historically high spending levels and onerous new rules. So, sit tight and take a gasp and gander at Taxpayers Protection Alliance (TPA) 's Taxpayer Tricks and Treats. 
Tricks: 
Mail Delivery is Slower than a Haunted Hayride: The United States Postal Service (USPS) is currently relaxing service standards on first-class mail (i.e., letters) and periodicals, meaning that fewer Americans will be able to rely on two and three-to-five-day delivery turnarounds. The USPS predicts that slowing down the mail and substituting air transportation in favor of highway transportation will save the agency roughly $169 million on net per year. 
Treat: 
Watchdogs (Try) to Perform Pentagon Exorcism: the Pentagon has acknowledged the seriousness of the problem by creating a Fraud Reduction Task Force and making use of a risk management program to identify and act on fraud concerns. Much more has to be done, of course, including critically examining chronically over budget programs such as the F-35 boondoggle. But with enough cooperation between the DoD, GAO, and lawmakers, public officials can sort out the devilish details of Pentagon funding and put spending on a more sustainable path.
Full Article here.
Interview here.
Jersey Joe
Called in about the assault on the flight attendant. Peta objecting to bullpen terminology in baseball. Hunter Biden is a better artist than Picasso in under 90 days.
Current college students believe that Ok to use violence if they don't like what the other person is saying.
"I may not agree with what you say but I will defend to the death your right to say it"
(Evelyn Beatrice Hall paraphrasing the French philosopher Voltaire)
Sadly, a growing number of college students not only don't believe it, they actually advocate the use of violence to stop speech on their campuses that they don't agree with.  What is even more concerning is that the percentage of college students who feel that way is growing rapidly, up from 18% to 23% ( a 28% increase) in just one year. Article here
Comments here.
Joined the Conversation
Craig called in about the liberal politician of today.
Election in Virginia
Liz Mair – Mair Strategies
Plus Biden's big spending bill.
Liz on Twitter.
Comments here.
Cranky John
Keeping on with the tone of the day…. the border.
U.S. in Talks to Pay Hundreds of Millions to Families Separated at Border. Article here.
John's comments here.