Show Notes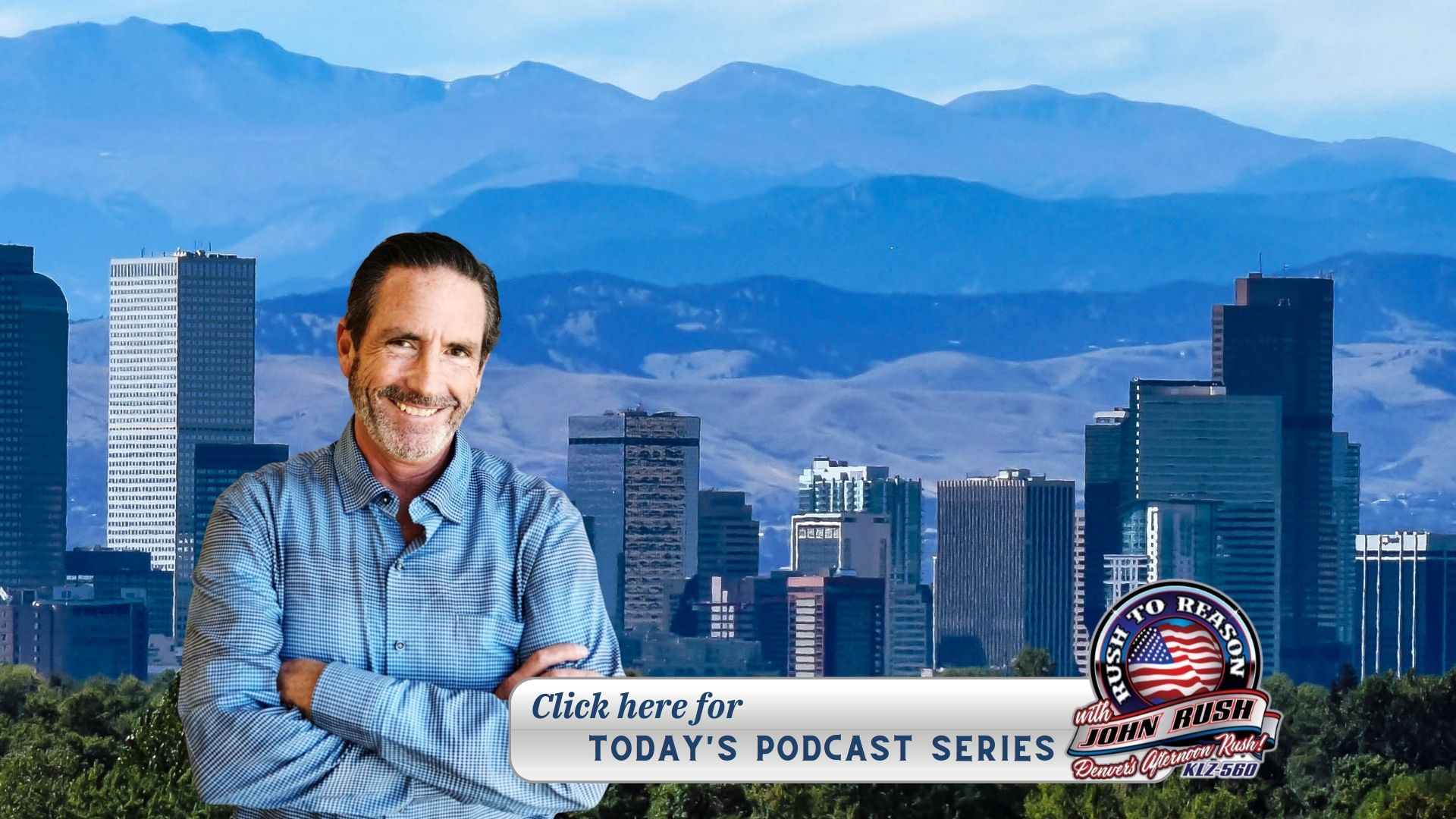 April 7

th

 

is National Beer Day
Mark Singleton, Vice President of Sales and Marketing at Southern Recipe 
Southern Recipe's Taco Bean Dip  
Ingredients:  
1 package of taco seasoning

 

1 lb hamburger meat

 

1 lb Velveeta-type cheese

 

4 green onions, diced

 

1 8oz can refried beans

 

1 bag of your favorite Southern Recipe pork rinds

 
Directions: 
Cook hamburger meat, drain. 

 

Add a package

 of taco seasoning, onions, and refried beans to cooked meat and mix well. 

 

Cut cheese into slices and add to mixture. Heat on low to melt, stirring occasionally until blended well. 

 

Pour into a small bowl. Dip with your favorite Southern Recipe pork rinds. Enjoy! 

 
The Tweet of the Canary, not Twitter?
The canary in the coal mine was when live canaries were utilized as early warning devices against toxic gases in the mine. 
Today's tweets are governments slowly taking away individual property rights through excessive taxation, regulation, and wealth redistribution. 
One example is local governments providing permanent housing to the homeless. Austin, Texas, is a prime example of spending millions of taxpayer dollars to provide permanent housing for a portion of the city's homeless population. Not to be mistreated, untold numbers of illegal aliens are also supplied housing and or housing subsidies. Unfortunately, all homeless and illegal aliens are not treated equitably. 
At some point soon, outrage over excessive spending and or inequitable treatment of some homeless residents will lead to a call for an under-occupancy or bedroom tax. I imagine the incentive to move to a smaller home to avoid the tax will also be endorsed as another way to save the planet from climate change. 
The bedroom tax was first piloted in publicly subsidized housing by the Labour party in England in 2001. The benefits advocated to sell the program included easing housing shortages and overcrowding. 
https://www.bruceonpolitics.com/2014/12/11/occupancy-charge-brilliant/ 
When they believe they can get away with it, elected officials who spend public money for housing and the homeless will adopt further confiscation of private property.  
In the name of the greater good and equity, land and homeowners will lose their rights to operate their property as they desire. Rent control was one step, and the COVID-19 pandemic introduced eviction moratoriums, which benefitted renters at the owner's expense. 
Finally, land and property will be confiscated by the government. Forced housing similar to the Soviet Union in 1917 will result where all private property being seized by the government. Housing resettlement followed without compensation to the property titleholder with new residents assigned to a house, and the owners evicted and forced to share housing. 
http://soviethistory.msu.edu/1917-2/peasant-revolution/peasant-revolution-texts/decree-on-the-land/ 
Property rights are essential to our freedom. They are under relentless attack by the what's mine is mine, and what's yours is mine crowd. President George Washington stated, "Freedom and Property Rights are inseparable. You can't have one without the other."  
Advocates for everyone being equal say "it's not fair" for some people to have more than others. It's not fair for people to have a larger house than "they need." 
Individual property ownership goes back to Biblical times and beyond. The 10th commandment declares Exodus 20:17 - "You shall not covet your neighbor's house. You shall not covet your neighbor's wife, or his male or female servant, his ox or donkey, or anything that belongs to your neighbor." 
Think it can't happen here?  
Did you ever think a Supreme Court nominee couldn't define a woman?
Did you ever believe biological males could compete in women's sports?
Did you ever think people would force sex education on 5-year-olds? 
Inequality, jealousy, and covetousness existed from the beginning of man today and will remain until the end of the age. People using those feelings to seize property to transform societies will always appear in the name of doing good. 
Our response to preserve our rights for our children include: 
We must be vigilant, recognizing each small sacrifice of our property rights is not the end of the attack but another step toward their complete loss.

 

We must insist political candidates pledge to protect individual property rights and hold them accountable.

 

We must communicate our awareness of the threat as a canary in the coal mine. We must wake up those who haven't recognized the danger.

 

We must educate our children these rights are God-given and immutable by man. They must grow into responsible adults who will pass their rights to subsequent generations.

 

We must ensure our schools add or continue to teach civic education, the difference between citizens and subjects from individual liberty. There is NO political freedom without economic freedom, including the right to own private property.

 
PR Fallout From The Slap Heard Around The World – Who Are The Winners & Losers?
Ryan McCormick: Managing Partner of Goldman McCormick PR 
As questions swirled about why the actor Will Smith had faced no repercussions for slapping the comedian Chris Rock during Sunday night's Oscars telecast, the Academy of Motion Picture Arts and Sciences, which administers the awards, on Monday denounced his actions and said it was starting an inquiry. 
LINK: https://www.nytimes.com/2022/03/28/movies/oscars-will-smith-slap-reactions.html 
WINNER: The Oscars 
Regarded by some as a better sleep inducement than melatonin, for first time in decades, people were actually talking about what happened at the Oscars the next day. Last night's incident may very well draw new viewers in subsequent years knowing that history can happen at any moment.  
LOSER: The Oscars 
According to Nielsen, the 2021 Academy Awards was the lowest-rated Oscars in history (watched by only 9.85 million viewers – https://exclaim.ca/film/article/the_2021_oscars_are_the_lowest-rated_in_history). Last night's "slap" was a poor reflection on The Oscars (that and completely not having any mention of the late beloved comedic legend Bob Saget). 2022 may see a quick bump in viewership but, the incident may have actually turned off longtime viewers.  
WINNER: Chris Rock 
After getting physically & verbally assaulted on live television, Chris Rock handled himself as a total professional. He could have walked off the show or escalated the situation by retaliating but, he didn't. Rock likely gained a tremendous amount of respect from his peers and the public for his conduct. 
LOSER: Will Smith
No matter what great accomplishments Will Smith has achieved and no matter what wonderful things he may do in the future, no one will ever forget what he did at this year's Oscars. Sadly, it may be what people remember him most for. To top it off, there is currently a discussion about The Academy taking away his award – https://www.dailymail.co.uk/news/article-10660087/Hypocritical-Hollywood-elite-party-Smith.html  
LOSER: Comedy 
Some historians may site March 27th, 2022 as the night that comedy and laugher forever died in the US. I think going forward most award shows and other national programs will be unimaginably bland. The precedent that has been set at last night's Oscars is that if you dare make a joke that someone doesn't like, they can assault you and they'll be cheered on for doing it. According to several mental health and medical professionals, laughter is the best medicine (https://www.geisinger.org/health-and-wellness/wellness-articles/2021/02/25/19/56/why-laughter-is-the-best-medicine). Sadly, this medicine appears to be running in far short supply in the US.  
About Ryan McCormick 
Ryan McCormick is Co-Founder & Media Relations Specialist at Goldman McCormick. Ryan is also a former CBS TV Producer & Editor for Long Island Business News. In June 2009, McCormick helped Media Training Worldwide break the Guinness World Record for the "Most Radio Interviews Within 24 Hours."  
Show Notes provided by guest
T

he Recent Victory for the Second Amendment
BELLEVUE, WA (April 1, 2022) – The Second Amendment Foundation and Defense Distributed today are celebrating a court victory in a long-running battle to allow online publication of information related to the 3D printing of firearms, thanks to a ruling by the Fifth U.S. Circuit Court of Appeals that returns claims against the New Jersey attorney general (NJAG) to its jurisdiction. 
BIO: Dave Workman is an award-winning career journalist and senior editor of TheGunMag.com. He writes for Liberty Park Press, Conservative Firing Line, and is communications director for the Citizens Committee for the Right to Keep and Bear Arms. He has authored Op-Ed pieces in several major newspapers, including the Chicago Tribune, Seattle Times, and Atlanta Journal-Constitution, and co-authored seven books with Second Amendment Foundation Alan Gottlieb. Workman's beat is firearms, from politics to the outdoors. He is widely considered an authority on firearms, concealed carry, and gun politics.