Show Notes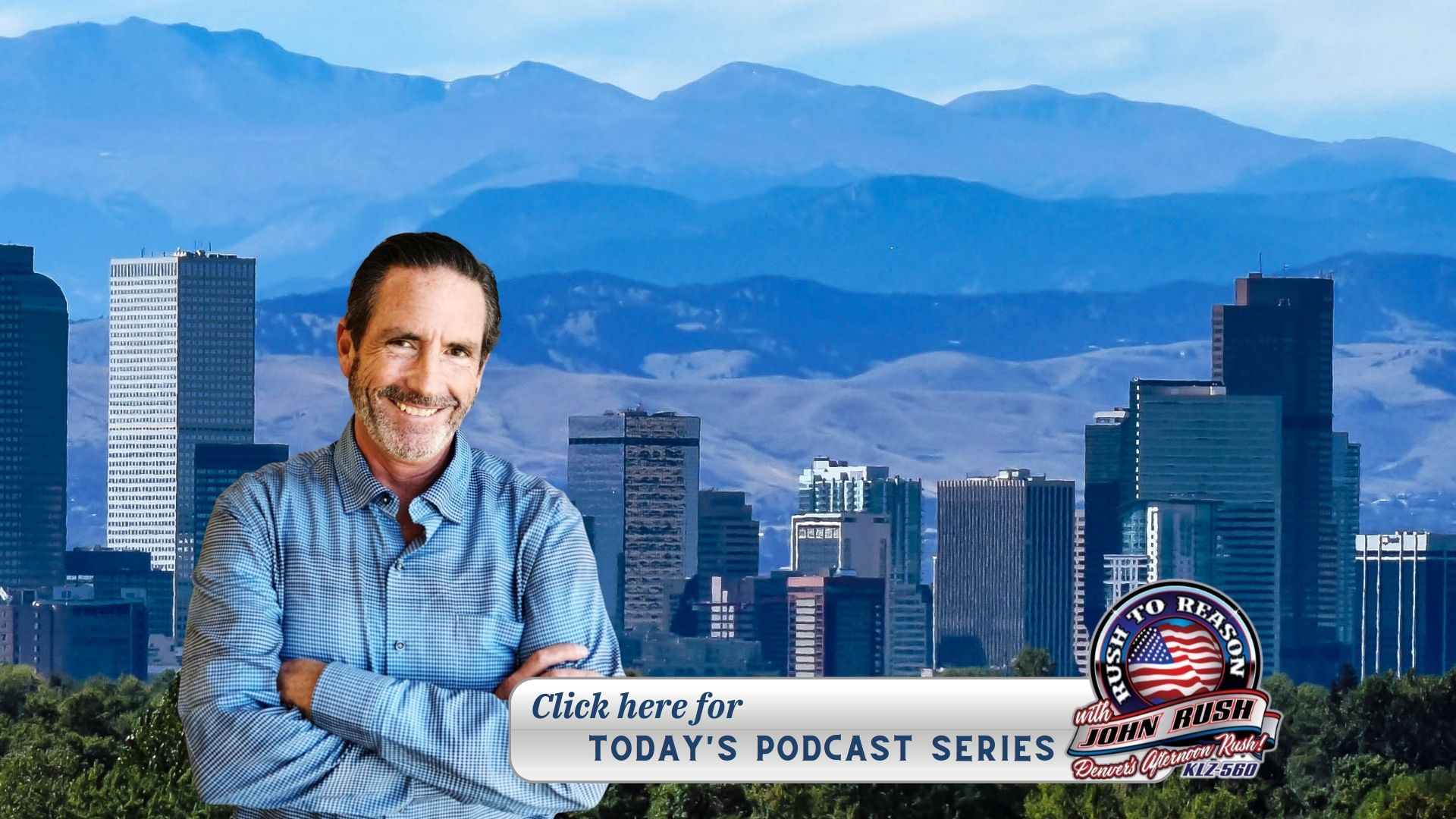 Impossible Question
Click here for the Impossible Question.
Airline Cancellations and Covid Mayhem
American Airlines cancels hundreds of weekend flights. Article here.
Press secretary Jen Psaki tests positive for Covid. Article here.
At home covid tests, got vaccinated you can still spread it, and Ball Arena.
China Locks 30,000 Visitors Inside Shanghai Disneyland After One Guest Got Covid-19. Article here.
Comments here.
Joined the Conversation
Listener Andy called in about Jen Paski getting covid and why we should not have mandates.
Craig from Wheat Ridge called in about how this nation has become soft and the building of the highway system. Part 2 here.
Biden Approval Rating is Tanking
The toll of the presidency and the stresses, but
Comments here.
Joined the Conversation
Craig called back in and talked about lessons learned from WWII and how we knew how to work back then.
Biden administration debates paying 'hundreds of millions' to families separated at the border. Article here.
"Let's Go Brandon"
Jarrett Stepman – Daily Signal 
The Southwest pilot who got fired, it sounds like he may have even said: "let's go Braves" which somehow actually makes this more ridiculous:  Article here. 
Interview here. 
Mayor Pete – Still MIA
Pete Buttigieg Spends Halloween In Hospital With Son Gus Dressed As Traffic Cone. Article here
Plus life without mean tweets. 
Comments here. 
Not Qualified
Mayor Pete is not qualified for the job. comment texted in. 
comments here. 
Joining the Strike
It appears that members of President Biden's cabinet have dropped all pretense of being neutral when it comes to labor/management disputes.
Last week Agriculture Secretary Tom Vilsack joined striking workers on the picket line outside the John Deere plant in Iowa and yesterday Secretary of Labor Marty Walsh joined striking Kellogg cereal workers on the picket line in Lancaster PA. Article here.  Sent in by Jersey Joe. 
Comments here. 
We're Not the Cops
So if it is racist to require a photo ID in order to vote, does this mean that the State of California is racist because they are now requiring a photo ID if you want to eat at an In-N-Out restaurant in their state?  Article here 
The covid mandates are not about your health. 
Comments here. 
Joined the Conversation
Craig called in about covid promises made and never kept. And Tito called in about Jen Psaki and her having covid. 
Richard Rush 
Von Miller's emotions still 'raw' as Denver Broncos agree to trade him to Los Angeles Rams. Article here. 
The covid vaccine, what went wrong, and why aren't we doing … it's tyranny. 
Comments here. 
Car Reviews
VW TAOS 
Website here
Comments here.