Show Notes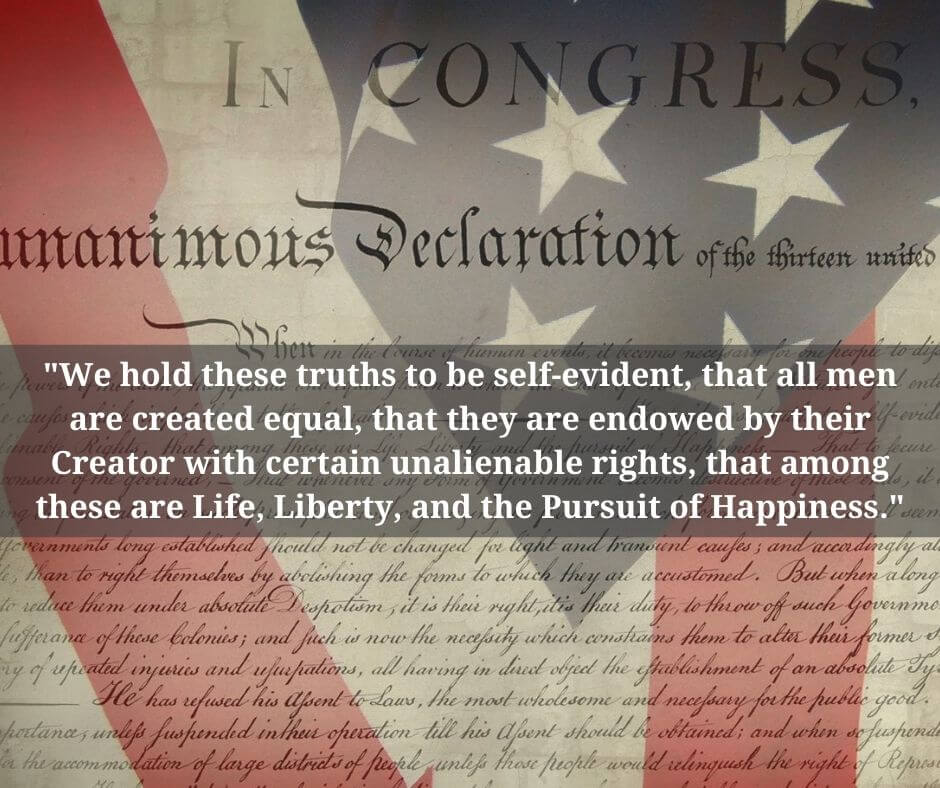 On July 4, 1776, 56 British subjects from 13 distinct British Colonies said, "No More!" and the greatest experiment in human history began.
When signing the Declaration of Independence, our Founding Fathers mutually pledged their lives, fortune, and sacred honor to create a union of states guided by the concept of self-governance. Our government derives its powers from the consent of the governed – they work for us.
It's the government's job to protect our Constitutional rights. However, especially as we consider the government-mandated covid restrictions, we find our constitutional rights being attacked by the same government that is supposed to protect them. If history has taught us anything, it's that an excessive Government has been the downfall of every society.
If we are to maintain and regain the timeless principles of liberty and freedom, we must all share in the responsibility of protecting our Constitution. We must be more diligent than ever to protect the Second Amendment. The Second Amendment defends all other amendments, especially the First Amendment. Freedom of speech, asking questions, and debating those in authority is what a free society does; from that, new ideas for a better world can thrive.
If we do not keep the government in check, then these words become nothing more than a remembrance of yesterday, "We hold these truths to be self-evident, that all men are created equal, that they are endowed by their Creator with certain unalienable rights, that among these are Life, Liberty, and the Pursuit of Happiness."