Show Notes
Impossible Question
Yesterday's
Q: 13% of passengers say this is the most annoying thing that a driver does?
 A: Steer the car with their knees
Top answer on the website: Throw their garbage in the backseat. 
Today's
Q: Because of covid and the lockdowns of 2020,  25% of people say they want to "do-over" on this…
A: Their Birthday
Top answer on the website: The whole year
Yeah, It's June.
Why is this making headlines? "Heat Streak?" Article here.
John's comments here. & Get your vitamin D. Mobile users begin at 4:13
Casa Bonita Super Fans Buy Debt
Casa Bonita super fans purchase some of the restaurant's debt. Article here

John's comments here. Mobile users begin at 6:38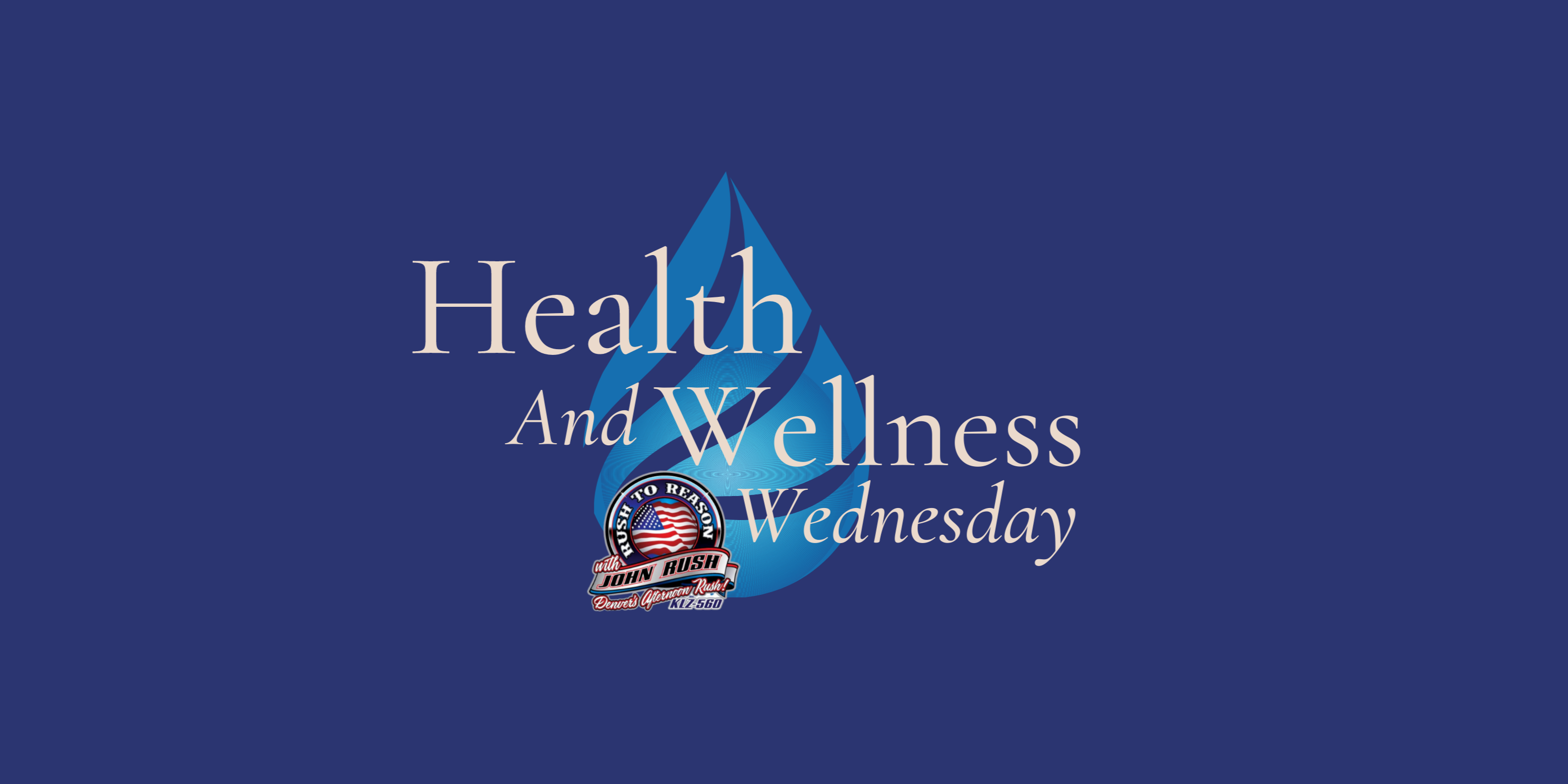 Hungry for More; Why We Eat When We Shouldn't


Dr. Adrienne Youdim – Udeem, who Specializes in medical weight loss and nutrition talks about the reasons we eat, and the desire to lose weight is a plea for something deeper, a yearning for a different way of living, a different way of being. The truth is that our relationship with food and our bodies and our weight represents something so much more sacred, according to Adrienne Youdim, MD, FACP–an internist who specializes in medical weight loss and nutrition and is author of Hungry for More: Stories and Science to Inspire Weight Loss from the Inside Out (the #2 Best New Release in Diet Therapy books on Amazon). Dr. Youdim's mission is to transform the weight loss narrative into one that is both empowering and compassionate, inspiring people to live more physically and emotionally fulfilling lives.
Interview here. Mobile users begin at 10:22
How to Combat Aches and Pains
Christine Koth is a licensed physical therapist and best-selling author of the book Tight Hip, Twisted Core and designer of the Hip Hook. Coupon Code: Radio
Christine gives great travel advice and what she has learned over her 20 years as being a physical therapist.
Interview here. Mobile users begin at 28:37
Finding Freedom from Homosexuality
Pastor Stephen H. Black and John talk about the LGBTQ agenda that is showing up in all aspects of society to normalize the behavior. Stephen, at one time, lived the homosexual lifestyle. His book is Freedom Realized: Finding Freedom From Homosexuality and Living a Life Free From Labels.
Pastor Black's websites: www.freedomrealized.org / www.stephenblack.org / www.firststone.org
Increasing Equity, Diversity, and Inclusion at CDE: Equity Plan. 
Interview Part I here. Mobile users begin at 0:58
Interview Part 2 here. Mobile users begin at 14:00
New Global Minimum Tax Rate
Finance leaders from the Group of 7 countries agreed to back a new global minimum tax rate of at least 15 percent that companies would have to pay regardless of where they locate their headquarters. Taxpayer Watchdog, Taxpayers Protection Alliance (TPA), says such a tax would drive businesses away from the United States and any other nation that signs on. 
Taxpayers Protection Alliance VP of Policy Patrick Hedger said, "When America dropped its rate to a competitive 21 percent investment, jobs, and wages flourished prior to the onset of the pandemic. Biden's global minimum corporate tax isn't so much about ending the competition between nations, but rather ending the competition between progressives' wishes and reality." 
Interview here. Mobile users begin at 27:00
Joined the Conversation
Mike called in about corporate taxes and other tax rates. Listen here. Mobile users begin at 41:28
Matt Walsh Tweet
comments here. Mobile users begin at 49:10
Simplifying the COVID Puzzle
Dr. Andrew Myers is a naturopathic physician, in private practice since 1993, with a unique ability to take complex health issues and simplify them. Dr. Myers is considered one of the world's experts in the formulation of dietary supplements and their scientific substantiation. Acting as coordinator for numerous clinical trials, he has evaluated the effectiveness of natural products in the treatment of obesity, prostate disease, and cardiovascular concerns. Speaking to audiences worldwide, Dr. Myers communicates the value of taking simple health measures to promote wellness and inspires people to apply it to their daily lives. 
Find his book Simplifying the COVID Puzzle: How Two Essential Vitamins Fortify the Immune System here. In Simplifying the COVID Puzzle, the authors simply and clearly explore how vitamins D and K2 act as a low-risk, proactive supplement combination. Six foundational vitamins: D, K2, Zinc, Magnesium, C, Selenium.
Find out what is not being taught in medical school, and why if you take the covid vaccine it should be with a strong immune system.
Interview here
Discriminatory Insurance Pricing / The Robinhood of Insurance
Restrict Insurers' Use Of External Consumer Data: SB21-169 here.
John explains why the press release is misleading and what this bill will do to insurance rates. Hint: We all pay more and by the way, insurance is discriminatory.  This does not do anything about racism but it's about taking from the people with good credit and good driving records and paying more for those who don't.
Comments here Mobile users begin at 20:18
Press Release from Consumer Federation of America
POLIS'S DESK
Governor's Signature Will Make Insurance Practices Fairer and Policies More Affordable for Coloradans
Washington, D.C.—The Colorado Legislature has passed an important consumer protection bill that will require insurers to demonstrate that their company practices – including rating, claims handling, and fraud investigation – do not unfairly discriminate against customers. In particular, SB 169 (sponsored by Senator Janet Buckner) identifies a range of classes –­ including race, ethnicity, gender, and sexual orientation – that are protected and require insurers to change practices when unfair discrimination results from algorithms or the use of external data sources by the insurer.
The Consumer Federation of America (CFA) said the bill places a spotlight on pricing practices – such as the use of credit scores – that tend to result in higher premium for consumers of color.  The bill, supported by State Insurance Commissioner Michael Conway, will be sent to Governor Polis.
"This bill holds insurers accountable for systemic biases built into company practices by requiring that they test their data systems, algorithms, and models to identify unfairness that has historically been ignored and accepted," said Michael DeLong, CFA's Insurance Advocate. "The bill creates a process to ensure that insurance markets are more equitable. With its enactment, Colorado has an opportunity to be a leader in the national effort to reduce systemic bias in insurance and other financial services."
CFA has conducted research about the implications of several pricing practices by insurers that will likely be subject to review under the new bill. Noting that data show Black, Latinx, and Indigenous Americans have lower credit scores on average than white Americans, CFA pointed to data it acquired from Quadrant Insurance Services, LLC about the impact of credit history on auto insurance premiums in Colorado. Using premium quotes for a 35-year-old with a perfect driving record, from ten of the largest insurers in Colorado for every ZIP code in the state, CFA found that:
A driver with EXCELLENT credit pays an average annual premium of $592.11 for basic auto insurance coverage;

If that driver has FAIR credit, their premium rises to $785.67, a 33% credit penalty; and,

A good driver with POOR credit, sees the average annual premium increase by 72% to $1,019.59 for the same coverage.
  While the bill does not prohibit the use of credit scoring in insurance, it bans insurers from using any external consumer data or information, algorithms, or predictive models that disproportionately harm members of any protected class. Under the law, the Insurance Commissioner will adopt rules to ensure that insurance carriers' use of data and models does not lead to unfair discrimination, while giving companies the opportunity to mitigate any biases in their algorithms.
"This bill does not automatically change any insurance company practices, but it creates an important process to determine if unfair discrimination occurs in the Colorado insurance market and ensures that it will not persist if it is found," said DeLong.
The Consumer Federation of America is a national organization of more than 250 nonprofit consumer groups that was founded in 1968 to advance the consumer interest through research, advocacy, and education.
SB21-169 Follow-up, listen here. Mobile users begin at 34:29
Are ya Happy with Biden?
Justice Department announces new steps to reduce gun violence. Article here.
John's comments here. Mobile users begin at 35:00
Craig called in "failure to learn from history you're doomed to repeat it." 2008 housing crisis comparing it to SB21-169.
Comments here.  Mobile users begin at 40:48
JBS paid $11 million
Meat processor JBS paid $11 million in ransom to hackers. Article here.
John's comments here. Mobile users begin at 48:40