Show Notes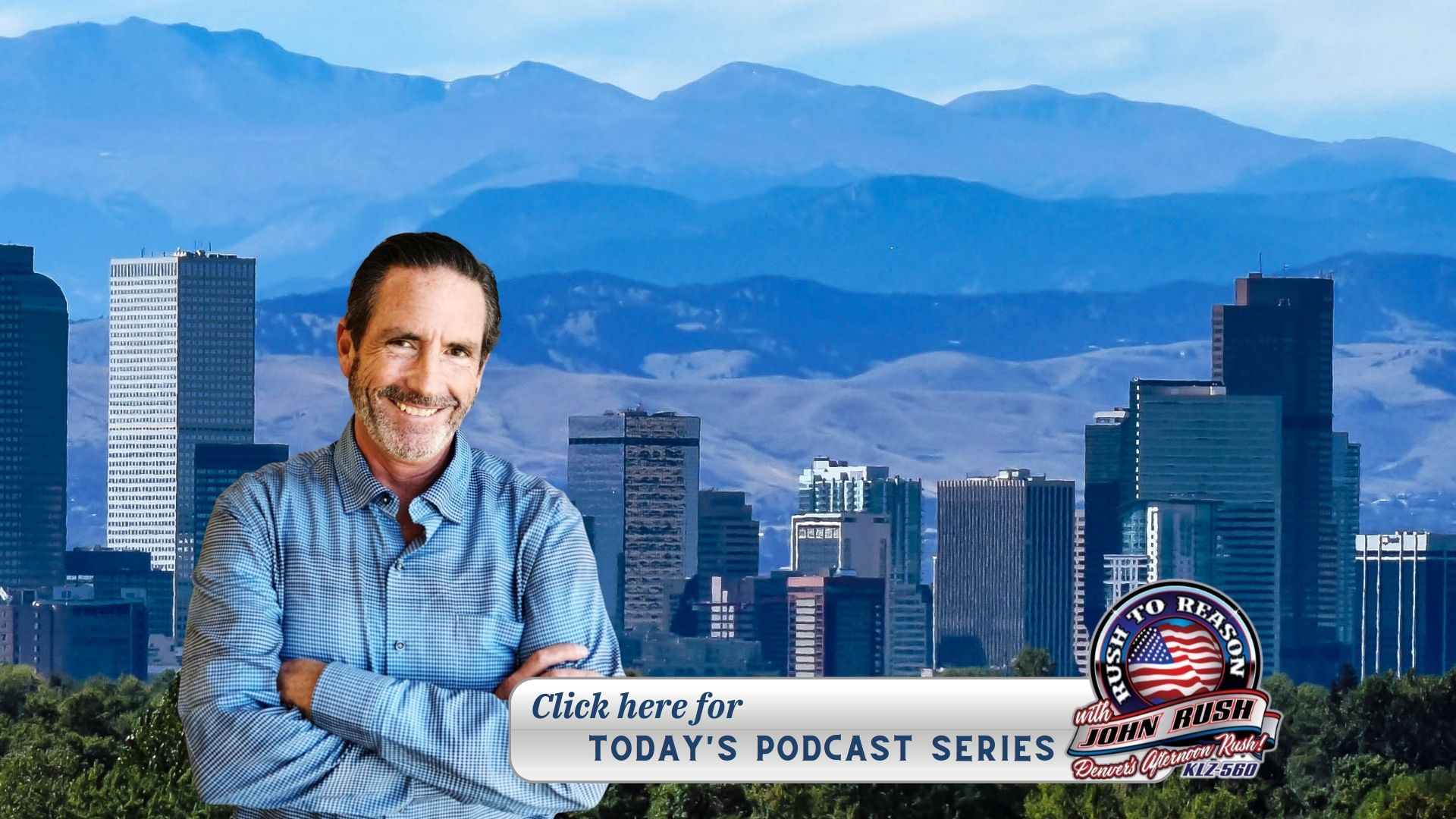 Show Notes & Blog
Blog Post Categories
 Hour 3 Topics
Clare Morell, policy analyst for the leading ethics and public policy institute Ethics and Public Policy Center says "This is a very disappointing announcement from SCOTUS deciding 5-4 to block Texas's social media law from staying in effect. But the fight is not over yet. As Justice Alito recognizes in his excellent dissent, Texas's social media law seems quite constitutional under existing law." Interview 
Craig from Wheatridge called in about the I70 project and about Kid Rock's song, "We the People" / comments 
What would it mean to treat guns the way we treat cars? Article / John's comments on making statistics say what you want them to. 

Show Notes & Blog
Blog Post Categories
June is Men's Health Month
John's Comments 
Southern Recipe's Low Carb Taco Pork Rind Salad 
Ingredients: 
1 bag of Southern Recipe Pork Rinds, crumbled into pieces

½ head of lettuce, chopped

¼ tomato, diced

¼ cup sliced black olives

4 oz cheddar cheese

¼ lb cooked taco meat

Your favorite taco sauce or salsa 
Directions: 
1. Add pork rinds to a bowl and top with lettuce, tomato, and olives. Add taco meat, cheddar cheese, and salsa or taco sauce as desired.
2. Serve and enjoy! 
Southern Recipe's Pork Rind Breaded Pork Chops  
Ingredients: 
1 bag Southern Recipe Bold & Spicy BBQ pork rinds

8 thinly sliced boneless pork chops

2 eggs

1 tbsp Old Bay seasoning
Directions: 
1. Preheat the oven to 425°F. Spray a large baking sheet with nonstick cooking spray. 
2. Use a food processor to finely grind pork rinds. 
3. Whisk together eggs and Old Bay Seasoning to make an egg wash. 
4. Dip each pork chop into the egg wash. And then coat each side of the pork chop with the crushed pork rinds. 
5. Place breaded pork chop onto a sprayed baking sheet. Bake for 15 minutes, then remove from the oven and flip each pork chop over to brown on the other side. 
6. Return to the oven and bake for another 10 minutes, until golden brown and crispy. 
National Camping Month
Shanisty Ireland / LonoLife and celebrating National Camping Month
LonoLife's Campsite Farmers Egg Scramble 
Ingredients:  
1/4 cup butter, cubed

2 packages (20 ounces each) refrigerated shredded hash brown potatoes

1 package (7 ounces) frozen fully cooked breakfast sausage links, thawed and cut into 1/2-inch pieces

1/4 cup chopped onion

1/4 cup chopped green pepper

12 large eggs, lightly beaten

Salt and pepper to taste

1 cup shredded cheddar cheese

LonoLife Chicken Bone Broth
Directions: 
1. In a cast-iron or other heavy skillet, melt butter over a portable burner.  
2. Add the potatoes, sausage, onion, and green pepper.  
3. Cook, uncovered, over medium heat until potatoes are lightly browned, slowly adding in bone broth, 10-15 minutes (turn once). 
4. Push potato mixture to the sides of the pan. Pour eggs into the center of the pan.  
5. Cook and stir over medium heat until eggs are completely set. 
6. Season with salt and pepper. Reduce heat; stir eggs into potato mixture.  
7. Top with cheese; cover and cook until cheese is melted, 1-2 minutes. 
8. Enjoy! 
Southern Recipe Small Batch's Campfire Pork Rind Nachos  
Ingredients:  
1 4oz bag of Southern Recipe Small Batch Pork Rinds, your favorite flavor 

1 cup shredded cheddar cheese

1 can of black beans, drained 

1 can of dried tomatoes and green chiles, drained 

1 can tomato salsa 

1 fresh avocado, cubed

¼ cup fresh cilantro, if desired 

Additional toppings as desired
Directions: 
1. Line the bottom of your Dutch oven or cast iron pan with parchment paper or aluminum foil.  
2. Arrange pork rinds, cheese, and nacho toppings in layers until the pan is filled.  
3. Cover with a lid or aluminum foil and place the pan over your camp stove or campfire. 
4. Heat until the cheese is melted and all ingredients are warm. 
XX or XY? OR …
63% of Americans Oppose Expanding Definition of Sex to Include 'Gender Identity
Buddy Ullman / Interview 
PROFESSOR/TITLE XI ANALYST: Buddy Ullman is a retired Professor of Biochemistry and Molecular Biology from The Oregon Health and Science University (OHSU). As a faculty member, his research program in molecular parasitology was continuously funded by the National Institutes of Health for 34 years. Ullman is an outspoken critic of abusive Title IX guidelines. 
WASHINGTON / June 6, 2022 – A new survey reveals that nearly two-thirds of Americans oppose the Department of Education's plan to expand its long-standing definition of sex to include "gender identity" (1). The national survey, conducted for SAVE by YouGov, also shows that strong majorities of Americans reject other proposed changes to Title IX, the federal law that bans sex discrimination in schools. 
Following are respondents' responses to the six survey questions, among those who offered an opinion: 
Definition of Sex:
    • Keep traditional biological definition: 63% 
    • Expand the definition to include "sex stereotypes, sex-related characteristics (including intersex traits), pregnancy or related conditions, sexual orientation, and gender identity:" 37% 
Transgender Participation in Women's Sports:
    • Allow: 29% 
    • Not allow: 71% 
Parental Consent Prior to School Counseling about Gender Dysphoria:
    • Require parental consent prior to counseling: 61% 
    • Not require parental consent: 39% 
Parental Opt-out for Children's Participation in Sex Education Classes:
    • Allow parental opt-out: 69% 
    • Not allow parental opt-out: 31% 
Presumption of Innocence or Guilt for College Disciplinary Hearings:
    • Presumption of innocence: 87% 
    • Presumption of guilt: 13% 
Definition of Sexual Harassment:
    • Retain current definition to protect free speech: Conduct that is "so severe, pervasive, and objectively offensive, and that so undermines and detracts from the victims' educational experience that the victim-students are effectively denied equal access to an institution's resources and opportunities:" 57% 
    • Expand the current definition to discourage persons from saying things that may be unwelcome or upsetting: 43% 
Overall, males and females gave similar responses, with the exception of Question 6. While 66% of males preferred to retain the current definition of sexual harassment, 53% of females indicated a preference to expand the definition of sexual harassment to discourage statements that may be unwelcome or upsetting. 
For all six questions, 17-24% of all persons responded, "No opinion/Don't know." The "No opinion/Don't know" responses were excluded from the results presented above. The full survey results and cross-tabulations can be viewed online (2). 
All data are from YouGov Plc.  Total sample size was 2,566 adults. Fieldwork was undertaken between May 31 to June 2, 2022.  The survey was conducted online. The data have been weighted and are representative of all U.S. adults (ages 18+). Response options were randomly switched to minimize primacy-recency effects. 
Nearly 90 groups have expressed opposition to the draft Title IX regulation (3), which is expected to be issued later in June. SAVE urges concerned persons to speak out to assure the upcoming Title IX regulation conforms to the opinions of a majority of Americans. 
Show Notes Provided by Guest
Show Notes & Blog
Blog Post Categories
Details
Date:

June 8

Event Categories: