Show Notes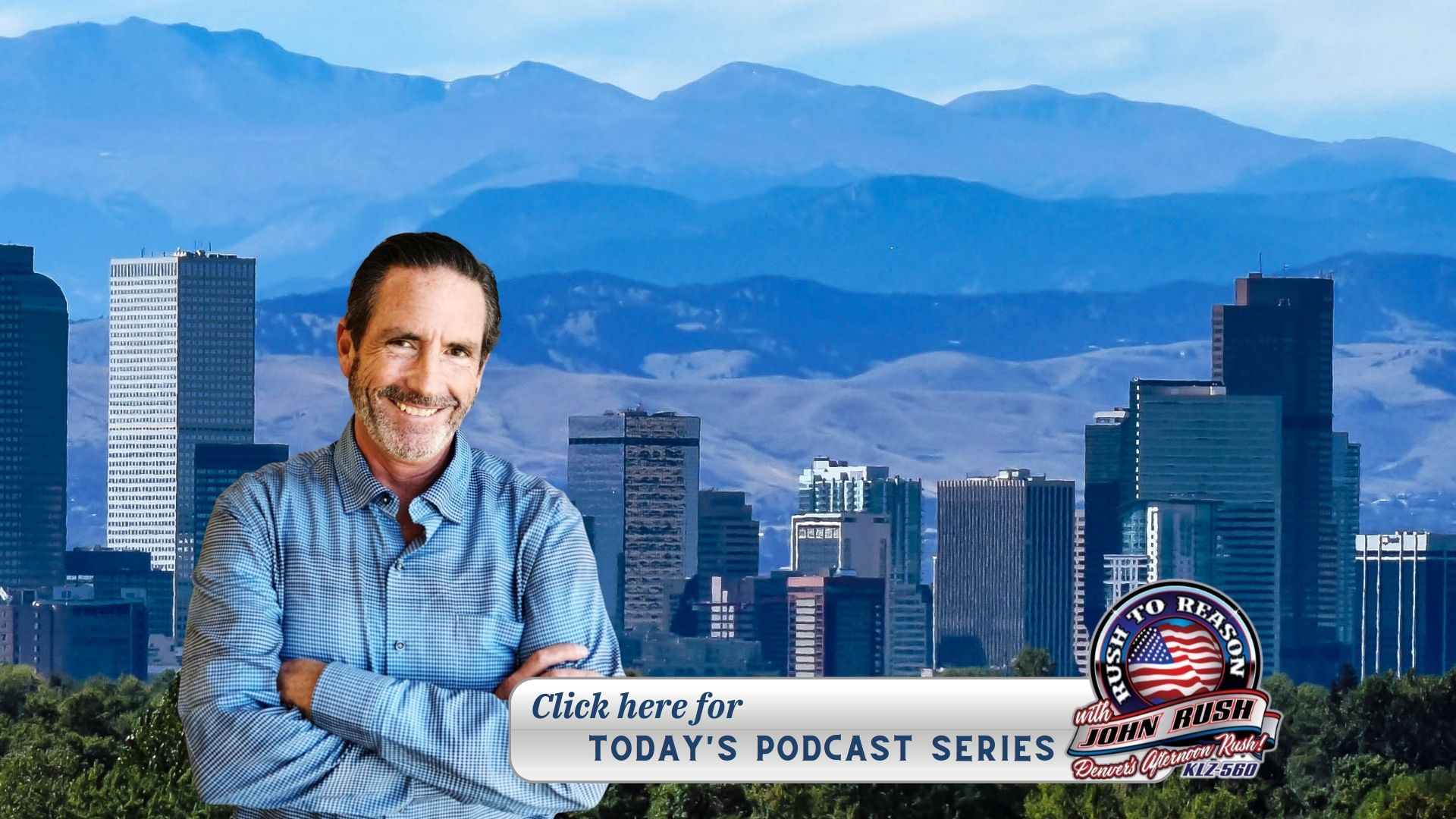 Hour 3 Topics
Ed Brodow, author of AMERICA ON ITS KNEES: The Cost of Replacing Trump with Biden. The fake news media are not reporting on the subversive aim of the Democratic Party—transforming our country into an authoritarian socialist nation run by the unaccountable bureaucrats of the Deep State. As they exercise greater control over our lives, we can say goodbye to free speech, respect for the individual, the rule of law, and other fundamental American values. Interview 
Craig called in about the anger in America caused by the Biden Administration. 
Jersey Joe called in about the thought process of the left and gun control. – Cognitive dissonance and the false sense of security. 
Doug Blair- Heritage: San Francisco Schools Remove 'Chief' From Job Titles, Citing Racism Article / Interview 
Dell called in about the first school shooting in 1891
What Joe Biden doesn't know about guns. / Comments 
NestFresh Eggs
Louise Howe: Team Member / Interview
NestFresh eggs are available at Natural Grocers, Sprouts Farmer's Market, Safeway, and King Soopers.
Website: https://nestfresh.com/ 
Instagram: @nestfresheggs
Twitter: @NestFreshEggs
Facebook: https://www.facebook.com/NestFreshEggs 
NestFresh's Crustless Spinach Quiche:
Ingredients:
2 tbsp vegetable oil

¾ cup green bell pepper, chopped

¾ cup onion, chopped

1 large zucchini, grated

1 large garlic clove, minced

11 large NestFresh eggs

1 cup ricotta cheese

Salt and pepper to taste

1 tbsp fresh parsley (optional)

1 10 oz package frozen chopped spinach, thawed & squeezed dry

1 cup crumbled feta cheese

Vegetable cooking spray 
Directions:
Spray 9" spring form pan with cooking spray. Preheat oven to 3350 degrees F. 

Add vegetable oil to a large skillet and heat on medium high. Add green bell pepper, onion, zucchini, and garlic and sauté until crisp and tender. Remove from heat, drain and cool. 

In a mixing bowl, combine eggs and ricotta cheese. Whisk until well blended. Add remaining ingredients and cooked vegetables, combine well. Pour mixture into prepared spring form pan, place the pan on a baking sheet. 

Bake in preheated oven for 45-50 minutes. Let rest 10 minutes before cutting. Serve and enjoy! 

NestFresh's Peachy Keen Cinnamon Pancakes:
Ingredients:
½ cup plain non-fat yogurt

½ cup low-fat (1%) cottage cheese

½ teaspoon vanilla extract

1 can (8.5 oz) sliced peaches in fruit juices

2 NestFresh eggs

1 tablespoon firmly packed brown sugar

1 cup buttermilk baking mix

1 teaspoon ground cinnamon

Vegetable pan spray

 
Directions:
Stir together yogurt, cheese and vanilla in a small bowl

Drain peaches and reserve juice

Chop peaches and stir into yogurt mixture. Set aside

In 1-quart liquid measure, stir together 1/4 cup of the reserved juice, eggs and sugar until blended.

 In small bowl, stir together baking mix and cinnamon

Add to egg mixture and stir just until dry ingredients are moistened. (batter will be lumpy.)

Heat skillet or griddle over medium heat until just hot enough to sizzle a drop of water (380 F. for electric griddle)

Lightly coat with pan spray

For each pancake, pour about 1/4 cup batter onto skillet

Cook until bubbles appear on top. Before bubbles break, turn and cook other side until golden brown

Serve hot topped with reserved peach mixture
Recipes Provided by NestFresh Eggs
How to Increase Your Attention Span and Apply it On the Job, School, and Working Out
Dr. Haley Perlus 
June is Brain Health Awareness Month: How to Increase Your Attention Span and Apply it On the Job, School, and Working Out.
We are a society of shortened attention spans, thanks largely to technology, Smartphones and social media. Want to know the weather in Hong Kong? Ask Siri. Want to watch something, choose from thousands of shows on streaming services. Need amusement, scroll through Tiktok videos until you laugh. Don't want to labor over a hot stove, click on UberEats and food will be at your door. Even for those who do not have a diagnosis of ADHD, this quick, instant gratification decreases our attention spans through learned behaviors. What about when technology can't do the work for us such as exercising, studying for a test, or researching a work project? Dr. Haley Perlus is a sports and performance psychology Ph.D. who works with top athletes and corporations. She shares some vital tips to help retrain our "tech spoiled" brains.  
Reduce multitasking 
Some of us wear multitasking like a badge of honor because it makes us feel more efficient. It does the opposite by reducing concentration, focus and lowering productivity. Keep your phone out of sight if you are at work and typing emails. Close social media or other applications on your desktop and distracting audio you might be listening to. By shutting off these external distractions, you will be able to concentrate better even though it might be challenging to do so.  
Exercise your brain  
Just like you exercise your body, you can exercise your "brain muscles" to increase your attention span. Scientific evidence shows that engaging in games that demand focus, such as Wordle, Sudoku, or activities such as jigsaw puzzles, or memory games can enhance concentration. Even spending 15 minutes a day five days a week training your brain can impact. For those who love gaming, there is good news: A recent study showed that one hour of gaming can enhance attention for specific tasks and enable people to disengage from distractions.  
Hydrate your body  
If you are feeling "antsy" you could simply be thirsty. When you are mildly dehydrated your motor coordination can be affected, cognitive performance, and executive function. These all have a specific bearing on attention span. It has been shown that hydration and food help more than any supplement. Drinking small amounts of water throughout the day is more beneficial than drinking a massive amount at once.  
Keep yourself engaged in a meeting at the office/PTA/ Place of Worship/ Zoom Call  
For those with short attention spans, meetings can be the bane of our existence, whether in person or on zoom. One way to keep engaged and stay alert is to make comments and ask questions instead of quietly listening. This will keep your brain alert and reactive.  
Show Notes Provided By Guest
Too Many Commencement Speeches are Long on Words but Short on Inspiration
Congratulations on Our Graduation Today
Whether we're graduating from high school or college or merely advancing from yesterday to today, inspiration to push against and overcome all resistance is essential if we're going to achieve our dreams and maximize our potential.
After hearing one too many commencement speeches long on words but short on inspiration, I want to offer my address to graduates (and you).
If I could guarantee you future success and happiness, would you put aside your thoughts about what you're doing after this program for the next few minutes? No one can guarantee you prosperity and a pleasant life.
There are six and only six words you must remember to position yourself for maximum achievement and contentment in life. They are Aim High! Work Hard! NEVER Quit! ® Everything else others and I will tell you are subsets of these absolutes.
Whether you're initially departing to pursue your quest or support another's dreams, we should always AIM High in setting our performance objectives and goals.
We should never set an objective, settling for any achievement less than excellent!
Superior performances will separate us from the crowd and open unexpected doors of opportunity.
British Prime Minister Benjamin Disraeli said, "The secret of success is for man to be ready when his opportunity comes." He aspired to be a great statesman and was an expert in playing the long game and overcoming multiple disappointments and rejections. He refused to allow anyone to deter him from his objectives and served Queen Victoria during two separate terms as Prime Minister. He aimed high and persevered when others abandoned their efforts. He reaped the rewards of his efforts, and the people of England for generations benefitted as well.
Long is the list of ambitious people we have never heard of in history. Regardless of our objectives and how smart we work, the most successful people are those who also Work Hard! Conventional wisdom advocates working smart, not hard. Don't let them fool you. To achieve the rarest heights and loftiest goals, one must work hard consistently.
Our current culture promotes envy and jealousy of others' success and assets, and that view is divisive and unproductive. Our only competition is being better than we were yesterday.
Likewise, pop culture denigrates history, focusing only on the present. We have the wisdom of the ages at our fingertips, and learning from others' successes, and failures only accelerates our accomplishments.
Significant goals appear daunting and unachievable, and focusing on them stresses us increasing the likelihood of surrendering the effort to pressure. If we focus on achieving each interim step, we realize small victories that increase the odds of holding our objective in hand in triumph.
Our every step should include honor, hard work, compassion, keeping your word, doing what you said you would do, and treating others with the same consideration you desire. We should consistently deliver our very best performance in all of our efforts.
We should choose the measurements of success and happiness wisely. As Prentice Ritter said in Broken Trail, "You never measure wealth using money." The most meaningful results of our accomplishments are our relationships. I have a few friends forged through fire that I would trust with my daughter's life.
Finally, ambition and hard work only produce fruit if we NEVER Quit! We will face many obstacles, and overcoming all resistance to our endeavors is critical to fulfilling our destiny.
Some dreams will languish due to life's necessities or go unfulfilled. Please don't give up hope. They may reappear at a better time in the future because a dream delayed is not a dream denied. 
Some of my most significant accomplishments occurred long after initially appearing in my heart. If I had pursued them earlier, I would not have enjoyed the success I realized later.
Winston Churchill's willpower virtually single-handily saved Great Britain and the Allies during World War II because he would not surrender or negotiate a peace agreement with Germany. Even members of his political party pressured him to capitulate rather than fight. He recognized the results of fighting and losing weren't much worse than surrender, and there was a slight chance of victory, and he gambled on that opportunity.
On October 29, 1941, speaking to Harrow School, he rallied English citizens and Allies everywhere to persist in the face of Hitler and the Axis power's relentless war. His lesson to the students then, and all people of all times, is: "Never give in. Never give in. Never, never, never, never–in nothing, great or small, large or petty–never give in, except to convictions of honor and good sense. Never yield to force. Never yield to the apparently overwhelming might of the enemy."
Churchill's leadership galvanized the free world, and victory ensued. Significant challenges can produce incredible successes when we Aim High! Work Hard and NEVER Quit.
It is amazing what we can do when we don't know what we can't do.
Our future is in the palm of our hands, and we will determine our achievements and happiness. And I have every confidence all of us will stand victorious on that final day.
Show Notes Provided by Guest
Quiz:  How many flaws can you find in the logic behind this meme?
Sent in from Jersey Joe
Let's start with the presumption that in order to keep that student (let's call him "Johnny") from just getting another different hammer the next day, you would have to "Take away" the other hammers that his parents own and all the hammers owned by the other kids even though none of them have ever misused their hammers.
And after you have done that, when Johnny shows up to school the next day with a screwdriver and starts stabbing the other kids with that screwdriver, do you repeat the process for screwdrivers?
And after you have "taken away" all of the screwdrivers and he shows up the next day with a tire iron from his father's car and starts hitting the other kids with that tire iron, do you repeat the process for tire irons?  
12″ torque wrenches? Kitchen knives?  Baseball bats?
Taking away his hammer does not solve the underlying problem.