Show Notes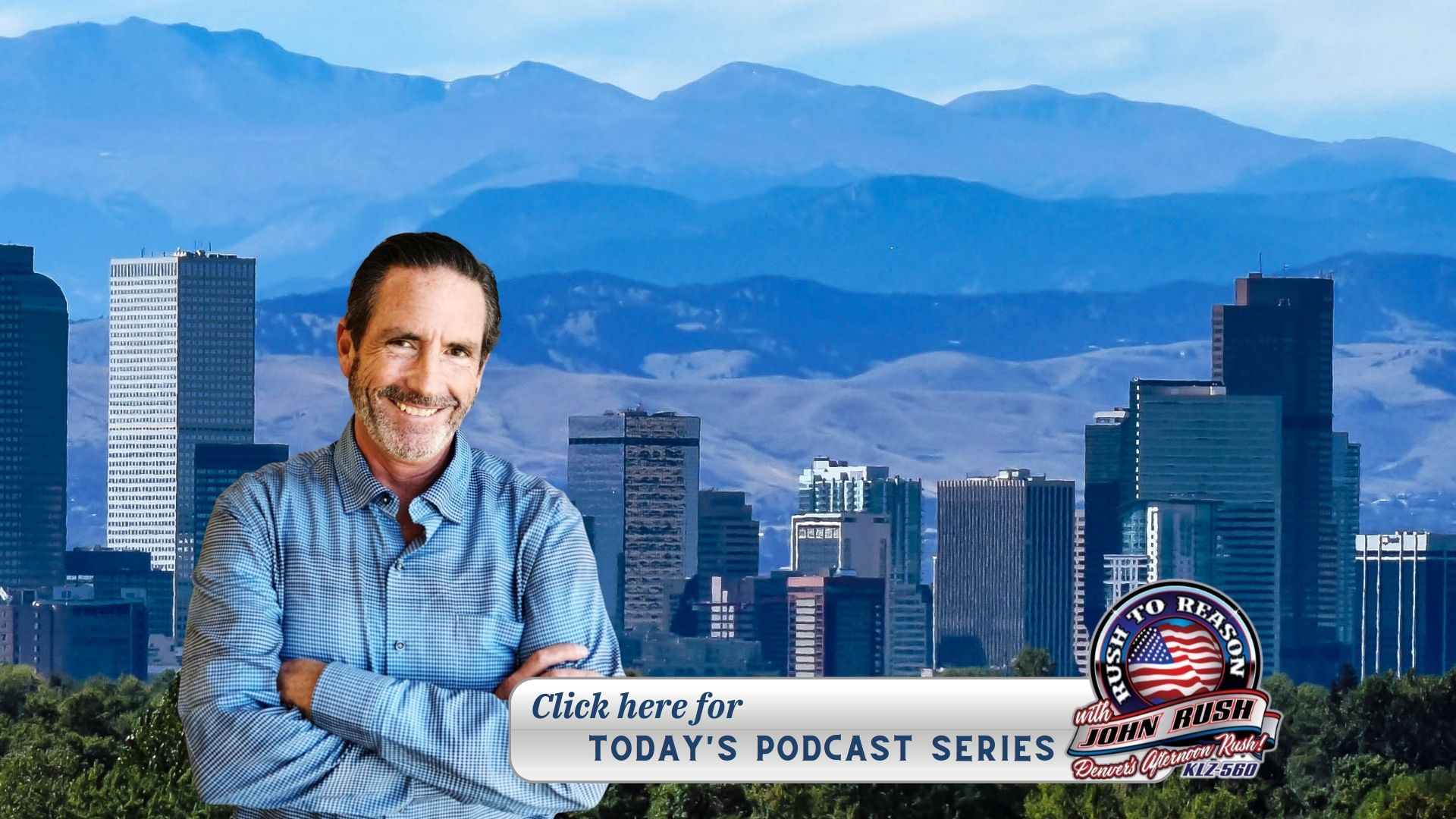 National Brunch Month
Shanisty Ireland
Barney Butter's Ultimate Grilled Almond Butter and Banana Sandwiches 
Ingredients: 
6 slices of bread of your choice

½ cup Barney Butter Smooth Almond Butter

3 fresh ripe, firm bananas

¼ cup melted butter for brushing

1 tbsp honey

Egg mixture

2 large eggs

3/4 cup half and half 

1/2 tsp pure vanilla extract

Pinch of salt
Directions: 
1. Slice the bananas in half lengthways.
2. Spread Barney Butter almond butter on one side of each slice of bread. Build 3 sandwiches with 2 slices of banana between the slices of buttered bread.  
3. In a medium bowl, whisk eggs, half and half, vanilla, and a pinch of salt.  
4. Dip each sandwich in the egg mixture, making sure it soaks up through the bread. Gently squeeze out any excess and place them on a clean baking tray. Add honey to melted butter.  
5. Add oil to the grill pan or non-stick pan and preheat to medium heat. Place dipped sandwiches directly on the pan and cook for 3-4 minutes per side until they are golden and crispy.  
6. Remove the sandwiches from the pan and brush with honey butter. Cut in half, serve and enjoy!  
Barney Butter's Almond Butter Devils on Horseback 
Ingredients: 
12 Medjool dates (pits removed)

1/4-1/2 cup Barney Butter crunchy almond butter

4 oz thinly sliced prosciutto

1 tbsp balsamic reduction 
Directions: 
1. Preheat the oven to 400 degrees F. 
2. Make a single cut lengthwise down each of the dates, taking care to only cut through one layer, not all the way through.  
3. Squeeze the date from the ends to open it up and, using a teaspoon, fill it with almond butter. Repeat with the rest of the dates.  
4. Wrap the filled dates in half a piece of prosciutto and place on a baking sheet lined with parchment paper.  
5. Bake for 20 minutes or until the prosciutto is crispy. Place on a serving tray and drizzle with balsamic reduction. Serve warm and enjoy!  
New Eye Drops Could Replace Reading Glasses
Dr. Daniel LaRoche
Interview 
New Eye Drops Could Replace Reading Glasses, Says Top Eye Doc on a Mission to Prevent Blindness 
New York, NY, April 4, 2022 — Most people between the ages of 40 and 55 will start to feel the effects of presbyopia, or blurry near vision, which impacts 128 million Americans. If you're experiencing blurry vision when you try to read your phone, computer or a book, now is a good time to schedule a visit with an eye doctor to see if you're a candidate for a newly approved eye drop, VUITY, which can reduce reliance on reading glasses for those with presbyopia. 
"The VUITY eye drop will help you read things close up a little bit easier," said Dr. Daniel Laroche, Director of Glaucoma Services and President of Advanced Eyecare of New York. "It acts on your pupil. By constricting it down to one millimeter, it allows light from distance, intermediate and near to focus on the retina." 
A basic eye exam can confirm the diagnosis of presbyopia, and patients and their doctors can discuss the use of VUITY. 
VUITY Facts:   
– VUITY is a once-daily prescription eye drop that improves near and intermediate vision without impacting distance vision. 
– VUITY (pilocarpine HCl ophthalmic solution) 1.25 percent is the first and only eye drop approved by the U.S. Food and Drug Administration (FDA) to treat presbyopia. 
– VUITY is available only by prescription. 
– VUITY uses the eye's own ability to reduce pupil size, improving near and intermediate vision while maintaining distance vision.  
– The medication works for 6 hours after one eye drop. 
– The FDA approval of VUITY in October 2021 was based on data from two pivotal phase 3 clinical studies, GEMINI 1 and GEMINI 2, which evaluated the efficacy, safety and tolerability of VUITY for the treatment of presbyopia. 
– There were no serious adverse events observed in any participants treated with VUITY in either clinical study. The most common adverse events (occurring at a frequency of >5 percent) in participants treated with VUITY were headache and eye redness. 
For those interested in VUITY, Dr. LaRoche said, "Now is a good time for those who experience age-related blurry near vision to visit their eye doctor for an exam and to discuss their options to manage this common condition." 
About Dr. Daniel Laroche 
Dr. Laroche is an exceptional glaucoma specialist in New York. He studied and received his bachelor's degree from New York University and a medical doctorate with honors in research from Weil Cornell University Medical College. He underwent a medical internship at Montefiore Hospital and finished his ophthalmology residency at Howard University Hospital in Washington D.C., where he was the chief resident in his third year. He later completed his glaucoma fellowship at New York Eye and Ear.  
For more information about Dr. Laroche visit: www.advancedeyecareny.com. 
Dr. Laroche is also the author of the new young adult book, How to Become a Successful Black Man, which educates and empowers young boys and men of African descent about their history, heritage and legacy. Dr. Laroche connects history to the present-day life experiences and challenges of the Black Man to instill self-confidence and personal growth to succeed. The book helps to address health and wealth disparities and can be ordered here.
Show Notes provided by guest
Mirror, Mirror on the Wall…
Mirror, mirror on the wall, who is the best looking, richest, smartest, fill-in-the-blank, etc., of them all? Comparing where we are with others is a futile exercise because it can only last until we see someone better off than we are. 
The mirror test leads to perpetual misery. 
In the 1937 film Snow White, the evil queen asked the magic mirror who was the fairest of them all? 
I've advocated for a long time that we should Only compare ourselves to where we were yesterday because we're the only person our activity today can impact tomorrow. 
Human nature is to want what we don't have. We should invest our energy to make sure we finish every day better than we began it. 
That philosophy is reflected in the quote from an unknown source, "Look in the mirror. That's your competition." 
Envy leads to covetousness. We know how unhealthy it is to covet as it is one of The 10 Commandments. 
If we take our focus off what others are doing and turn it toward our performance, we'll make more progress in life and discover we're happier.   
Helen Keller lost her sight and hearing from a childhood illness. 
Helen possessed an attitude of gratitude for what she had and the opportunities she could pursue instead of dwelling on capabilities she could never attain. 
"Often, we look so hard at the closed door that we do not see the one that has been opened for us."  
Sarah Breedlove  was born (1867) a pioneer in the black hair-care and cosmetics industry and became the first black female millionaire in the United States. changed her name and her company to Madam C.J. Walker. 
She was driven to succeed and masterfully marketed her products. Successful leader as she recruited superior people into the business and empowered them to grow and prosper. 
Sarah began in the cotton fields, progressed to the washtub, graduated to the kitchen, and then founded her company. 
She credited lessons she learned from several women that aided her accomplishments. 
Sarah demonstrated it's not where we start that counts but where we finish. And it is not how wealthy we are at the end of our life but how many lives we touch during and after our lifetime. 
Sarah Breedlove also illustrates the exceptional opportunities available to all Americans and an example of achieving the American dream. 
It is futile to compare ourselves to anyone else.

 

The only person we should compare ourselves to is who we were yesterday.

 

There is a difference between an obstacle and a closed door.

 

If we face obstacles, we should discover the best path to overcome them to achieve our goal.

 

If we face a closed door, we should cease that effort and look for the open door

 

As Henry Ford said, "There are those who think they can, and those who think they can't. They're both right. A negative attitude will doom all efforts, while a positive attitude will open the door of opportunity for success.

 

We should tune out negative comments and listen to those who encourage us.

 
So, the next time we think about comparing ourselves to someone else, we should look into the mirror. What can we do today to make that person better tomorrow? 
That is our only competitor and the only person we can impact with our energy and actions. 
Show Notes provided by Richard Battle.