Show Notes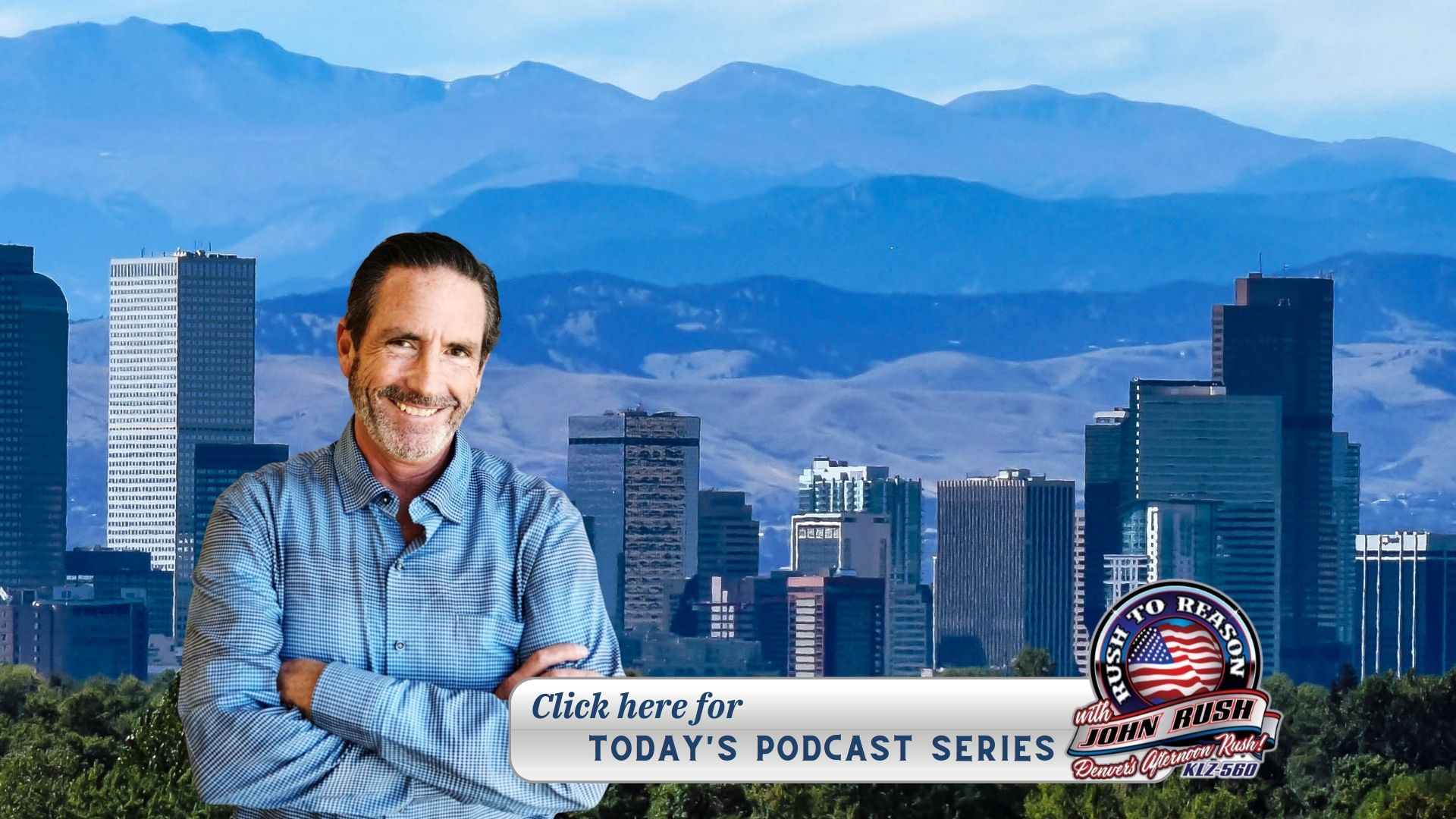 Springtime Immunity
Shanisty Ireland, Food & Lifestyle Influencer 
LonoLife Immune-Supporting Soup 
Ingredients:  
1 yellow onion, diced

 

2 cloves garlic, minced

 

4 cups LonoLife Beef Bone Broth

 

2 stalks of celery, chopped

 

2 baby bok choy, chopped

 

1 daikon radish, sliced

 

¼ cup kale

 

¼ cup spinach 

 

½ teaspoon salt

 

½ teaspoon pepper

 
Directions:  
In a large pot add olive oil, onion, celery, and garlic. Cook on medium heat until the onion is translucent. 

 

Add bone broth and the rest of the ingredients to the pot. Bring to a boil, then reduce to a simmer for about 30 minutes. 

 

Enjoy!

 
10 Healthy Meal Hacks for Hectic Households 
Christine Hronec: three-time champion fitness competitor and author of the new book "Unlock Your Macro Type"   
1.Pre-cooked Meat 
(Pre-cooked Grocery Store Rotisserie Chicken vs. Home cooked oven roasters). Save time by opting for pre-cooked rotisserie chickens which can run as low as $4.99 at major grocery store chains. This saves time and provides a substantial part of a healthy lunch or dinner that is already cooked freeing your time and energy to focus on simple sides. 
Slow Cooking
(Crock Pot Meals vs. Skillet Meals). While skillet style meals are a great way to whip up a healthy meal for one or two people, it can be far more efficient to prepare family friendly meals in a slow cooker as it creates tender juicy meats without added oils and sugars. Recipes like cilantro lime chicken, chili, carnitas, curry, chicken tikka masala, soups, and so much more become one single step that you can set and forget. 
Smoothies
(Meal replacer shakes vs. Home cooked sit-down breakfasts) When everyone is hungry and you are short on time, don't underestimate protein smoothies for breakfast. Start with a base of a good quality protein supplement and blend it with almond or coconut milk, fresh low sugar fruit, leafy greens (optional), and a nut butter like almond or peanut butter. 
Choose Fruit Wisely
(Ready to eat fruit vs. Prep Intensive Fruit) Fresh fruit is a great way to get fiber and nutrients for your family, however you can save yourself a lot of time by choosing fruit more strategically. Things like whole apples and pears only need to be rinsed and can be consumed as-is. This also goes for bananas where the fruit can be eaten without prep work. Set a bowl of fresh ready to eat fruit in your kitchen for easily accessible snacks as opposed to tasking yourself with preparing more intensive fruit like cantaloupe, watermelon, or pineapple. 
Don't bother peeling produce
 Sweet potatoes, potatoes, carrots, apples, and beets all roast up amazing with the skin on. The same goes for cucumbers, kiwi, eggplant, grapes, peaches, nectarines, ginger, acorn squash, and delicate squash. Leaving the skin includes more antioxidants and nutrients. Just make sure you rinse your produce first! 
Egg Whites
Purchase cartons of liquid egg whites as opposed to whole eggs. For recipes that call for egg whites, you will experience less "steps" by pouring liquid egg whites as opposed to cracking several eggs, separating the yolks from the whites. This is great for egg white omelets. 
Break Your Breakfast Routine
 Don't be afraid to have leftover "dinner food" for an easy microwavable breakfast. Breakfast doesn't have to be "conventional." I've grown up having rice and eggs or some other form of protein my entire life. There is no rule that says breakfast needs to be pancakes and cereal, it can be whatever you want it to be. 
Order Chinese Take-out
What? Takeout? Yes, when I'm in a bind, I will order a few servings of steamed chicken and mixed vegetables with white or brown rice. You can also get steamed shrimp and a variety of different veggies (all you have to do is ask and you can get broccoli). You can get this meal at ANY Chinese restaurant in America, just ask for the sauce on the side (I don't use the sauce). I add a small amount of soy sauce or coconut aminos to flavor the food along with either sriracha or hot oil sauce. 
No-Chop Veggies
When selecting your veggies, some will be easier to meal prep than others required virtually no chopping or prepping before cooking. 
▪ Spinach/Kale/Arugula- Can be easily steamed or sauteed with the carb of your choice (i.e. rice or sweet potatoes), can be added to wraps, salads, omelets, tacos, fajitas, and sandwiches.  
▪ String beans/Asparagus- that can be easily steamed, oven roasted, or lightly sauteed. 
▪ Peas/Snow Peas- An easy add-in to a stir-fry or skillet when simple veggies are needed to complete a meal. 
Have a "Back-Up" Healthy Meal
Every household needs a go-to back up meal. For me, it's a veggie fried rice. I typically scramble in egg whites for my protein source and whatever veggies I have on hand. It tastes amazing and I literally always have the ingredients needed to pull it off at any point. It can get fancier depending on what type of meat you have on hand and it great for turning leftover rice, meat, eggs and veggies into an amazing family friendly dish. 
About Christine Hronec 
Christine Hronec is an award-winning chemist and three-time champion fitness competitor, nutrition, and exercise expert. Since founding her company Gauge Life in 2013, Christine has helped approximately 40,000 women transform their bodies and switch to a body-positive self-image. Her YouTube channel has over 25 million views. Christine has received awards from the American Chemical Society and was published in the American Institute of Chemical Engineers. Christine was part of the team that created Time magazine's "Invention of the Year" for her work in the biotech field. 
Show Notes provided by guest
A Father's Leadership ~ T

he 

King Richard

 Movie

Will Smith's slap and Oscar win provides us an opportunity to share the inspiration of the King Richard movie. 
We all love sports underdog stories of an individual or team success against all odds and logic.  
King Richard delivers a great story and example, based on facts. 
The positive messages deliver hope for a better life if we follow the time-proven principles. 
They include visualizing our dream, daring to act, disciplining ourselves to prepare, persevering through obstacles, dedicating ourselves to repelling pessimism, and living as examples to present and future generations. 
Richard and Brandy raised five daughters. They emphasized faith, family, education, and striving to achieve championship performance in whatever field they entered.  
Their view encompassed the big picture and were not merely about tennis success. 
Richard Williams was a visionary who wrote a 78-page plan before his girl's birth, saw his role as "the champion raising business," and projected his optimism and confidence on his children. 
He knew for the children to escape their environment, they would have to overcome many obstacles, including the discouragement of those who surrendered their dreams unfulfilled. 
Richard knew achieving one's potential was predictable with hustle, discipline, focus, persistence, dedication, planning every day, and preparing for the unpredictable. As a father of a former college athlete, I know the fine line between supporting a child's dream and pushing them to the point of burnout and abandoning that quest. He taught his girls nothing is free, respect is earned and not given, and encouraged them every step of the way. When the girls succeeded, he tempered their celebrations with humility, even using Cinderella as an example. 
When Serena experienced a rare setback, the family lifted her spirit demonstrating we all fail, but what is important is how we respond to failure. 
Brandy wouldn't let Richard or any girls quit and demonstrated true love with her example of dealing with frustration. 
Richard and Brandy Williams are excellent examples any parent should emulate of love, sacrifice, respect, hope, encouragement, training, and commitment. 
They taught Venus and Serena they had a responsibility to give back to their community and lift the next generation.  
The last lesson is that our impact on people's present and future are more important than worldly fame or fortune realized.  
  We shouldn't waste our opportunities. 
Show Notes Provided by Guests