Show Notes
John's Monday News Overview
First 30 Minutes
Homelessness that spans along the freeways especially I- 25 Northbound off of I-76.
Big Green Ship is free from the Suez Canal, and how it might affect paper products.
Joe Exotic getting a Divorce 
Volkswagen of America is changing its name to "Voltswagen"
We know, 66 is an unusual age to change your name, but we've always been young at heart. Introducing Voltswagen. Similar to Volkswagen, but with a renewed focus on electric driving. Starting with our all-new, all-electric SUV the ID.4 – available today. #Voltswagen #ID4 pic.twitter.com/pKQKlZDCQ7

— Voltswagen (@VW) March 30, 2021
Oral Roberts University in March Madness.
Southwest Airlines Orders 100 new 737 Max 
New CO GOP Chair – Kristi Burton Brown.
CDC on Rising Cases the New CDC director and stupid rules. 
Jerrett Stepman
Jerrett and John talk about a move in Congress right now to turn DC into a state, which is a terrible idea and likely isn't even constitutional. Also seeing the cherry blossoms in DC is dangerous because of the fear factor that has nothing to do with science. Covid cases don't matter, deaths do. Mobile users begin at 30:32
Vaccine Scams
How to avoid vaccine scams.  You will never be asked to pay directly for a covid vaccine. John explains. Vaccine Finder website.  Mobile users begin at 48:34
Harris Makes False Gun Claims
Drew Allen is a Texas-bred, California-based conservative, who writes a weekly blog promoting conservative ideals at drewthomasallen.com. He joined John today to about the threat to the Second Amendment through the Biden Administration and Kamala Harris' false gun claims. 
"The AR-15, which is a semi-automatic rifle, is not technically a "weapon of war;" it is the civilian version of the primary rifle that the U.S. Military uses. The rifle that is used by the military has the ability to be fired in a fully automatic mode, which means the gun fires continuously when an individual pulls the trigger a single time and keeps the trigger engaged. Semi-automatic rifles are no different than handguns in the sense that one pull of the trigger equals one round fired."  – From an article by the DailyWire pointing out Kamala's lack of gun knowledge.  
Satan Shoes
"Rapper Lil Nas X's Nike 'Satan Shoes' spark outrage — yes, they contain 1 drop of human blood" – Fox https://kdvr.com/ article.  John comments and connects the dots. Mobile users begin at 17:18 
Richard Rush
Richard joins John and comments on the Nike Shoes and talked about how this company did a Jesus shoe with holy water. MSCHF buys the shoes and then rebrands them.
Guns: "America doesn't need a gun check. We need a heart check … We need to value life." – Richard Rush. " We have devalued life and it shows," – John Rush  They continued on to talk about the prevalence of guns, and the students would have guns in their cars or trucks and it wasn't a big deal. They make the case for more guns less crime. Check out John Lotts book, "More Guns Less Crime"  Mobile users being at 17:16
March Madness and Oral Roberts University
Update: A USA Today columnist, Hemal Jhaveri, said Oral Roberts University [ORU] should be banned from participating in the NCAA Men's Basketball Tournament because of their conservative Christian beliefs has been fired. Full article here. John and Richard talk more about March Madness, the histories of the Universities that most students don't know, and the Supreme Court taking up the case of the NCAA where athletes can earn money. Finishes off with quarterback changes in the NFL and getting people back into the stands. Mobile users being at 39:32
Monday Mortgage Minute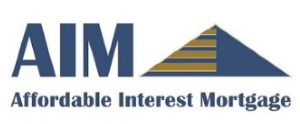 Kurt Rogers gives a few basic guidelines when it makes sense to refi, investment properties, more real estate agents than homes for sale.
Oral Cancer Screenings
Deserving Dental, a non-profit organization with who Susan, John's dental hygienist is partnering with will be offering free oral cancer screenings after the spring CU football game on Saturday at the new Folsom Field practice facilities. More info here. Mobile users being at 6:13
Covid and Bankruptcies
John gives his reasons for the lower bankruptcy rates and from the WSJ, "Stimulus checks and other government measures kept many borrowers from bankruptcy last year despite high unemployment, but economists worry it won't last" – article here. 
Joined the Conversation
Dennis from Denver called in and talked about the Second Amendment and how conservatives should communicate better with each other and different ways to contact each other. John tears apart the left's terminology when they call a gun an assault weapon. If you outlaw guns then only the outlaws will have guns.
Jersey Joe added to the conversation and said he had to pay $100 to get fingerprinted for his concrete nail gun. "All gun laws do is make politicians feel really good about themselves but do nothing in the end," – John Rush
Joe mentioned this documentary
Joe discussed that how the capital gains rate is unfair because it does not calculate for inflation. Farmers get hurt because of inheritance tax because all of their money is in the land. A related article by Governor Kristi Noem and how the estate tax caught up to her family after the passing of her father.
Jack in Adams County talked about the TSA and the inconsistencies over covid. "It's not about public safety. This is about public control." – John Rush  Jack then added, "ending on the gun note, we are armed to the teeth in America right now and look at how they are treating us.  If we were disarmed they would be horrible to us." John's commentary here.
"If violent crime is to be curbed, it is only the intended victim who can do it. The felon does not fear the police, and he fears neither judge nor jury. Therefore what he must be taught to fear is his victim." –  Lt. Col. Jeff Cooper, USMC  More quotes from Lt. Col. Jeff Cooper, USMC  John's closing remarks.