Show Notes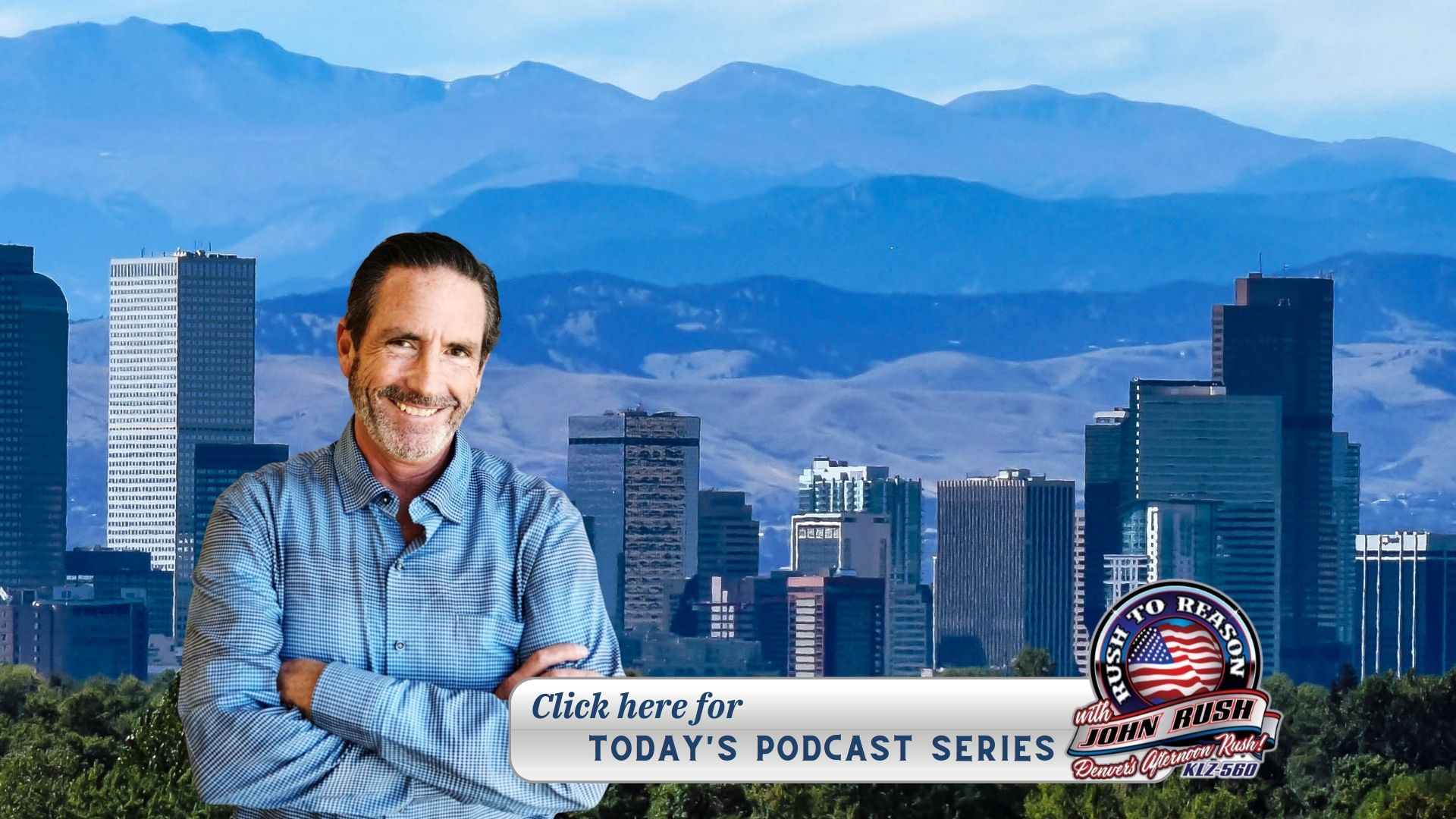 Cookbook –

"From Courtroom to Cucina"
Danielle Caminiti, an attorney & author of the new cookbook "From Courtroom to Cucina"
Book: From Courtroom to Cucina: 70 Authentic Recipes that Took Me From Litigation to Salivation 
Three Romantic Dishes For Valentine's Day 
Strawberry Nutella Crème Brûlée 
Servings 4-6 | Prep Time: 5 minutes | Cooking Time: 25 minutes plus 3-4 hours to cool  
Ingredients: 
2 cups of heavy cream
1 vanilla bean or 1 tablespoon of vanilla bean paste or vanilla extract
4 large egg yolks
1/3 cup granulated sugar
1/4 teaspoon of salt
1 cup small fresh strawberries, hulled and halved plus more for garnishing 
Nutella or hazelnut spread for garnishing 
—————————- 
Dani's "Too Vodka-ing Simple" Arrabbiata Vodka Sauce 
Rachel Ray called it "You Won't be Single for Long" Penne alla Vodka; Chic East Hampton restaurant Nick and Toni's has had in on its menu for over 20 years; model Gigi Hadad's recipe became one of the most googled topics, and the legendary  Ina Garten reintroduced it as Penne alla Vecchia Bettola, sparking immense popularity. What is it about Vodka Sauce that makes it one of the most sought-after Italian-American pasta dishes of all time? Is it because it contains alcohol? or that it's so amazingly creamy and bright, super quick and comes together in 30 minutes? Is it that it's meatless, and is made with simple ingredients that we probably already have at home? Probably all of the above. This will be your go-to vodka sauce recipe that is the perfect weeknight meal for busy nights or for a family Sunday dinner, and if you do not attempt to make it, then I really don't know what the vodka is wrong with you. 
SERVINGS: 8 | Prep Time: 15 minutes | Cooking Time: 40 minutes 
——————————– 
Mushroom Burrata Bruschetta with Lavender Balsamic 
This earthy, creamy, and oh so dreamy, simple burr-ahhhhh-ta appetizer will be your go-to for entertaining, even if it's just a  party of one. Being a mushroom lover, for me, this was a no brainer, but this easily works just as well with tomatoes and basil or roasted peppers. If you've never had burrata cheese, it's a version of mozzarella that has a cream center – essentially a pocket of godliness. Being a bit milder and creamier than typical mozzarella, its oozy heavenly texture just begs to be spread on crispy bruschetta. This is the perfect way to salvage a loaf of Italian bread or baguette that is getting stale. 
SERVINGS: 8-10 pieces | Prep Time: 10 minutes | Cooking Time: 10 minutes 
BIO: New York based Attorney Danielle Caminiti is an experienced litigator, skilled in trials, hearings, depositions, all types of court appearances, and all types of motion practice, drafting, and litigation support. She is an entrepreneur, culinary artist, food writer, blogger, brand ambassador, and author of the new book "From Courtroom to Cucina." Having grown up in a closely knit Italian-American family in New York City, Ms. Caminiti has always had a genuine appreciation for Italian food and culture. 
LonoLife
Melanie Reed, LonoLife Team Member 
LonoLife's Breakfast Hash 
Ingredients: 
2 smoked beef sausages, sliced

1 potato, peeled & diced (substitute with 1 chayote or 1 large turnip)

1 teaspoon olive oil

1/2 teaspoon cumin

1/2 teaspoon paprika

1/2 teaspoon onion salt

1/2 teaspoon garlic powder

1/4 cup red bell pepper, diced

1 tablespoon fresh cilantro

2 tablespoons LonoLife Beef Bone Broth, prepared

1 cup baby spinach
Directions:  
Heat 1 teaspoon of olive oil in a non-stick pan over medium heat adding sliced sausage until browned and lightly crisp.

Add diced potato and let sizzle. (*Note: For keto-friendly, use chayote or turnip as potato substitute.)

Add in oyster mushrooms and red bell pepper. Cook, stirring occasionally and the vegetables begin to soften.

Season with pink Himalayan salt, pepper, cumin, fresh cilantro, paprika, onion salt, and garlic powder.

Add 2 tablespoons of prepared LonoLife Beef Bone Broth.

Add baby spinach and cover for about 5 minutes. Add more bone broth if needed to make sure to keep it juicy and the hash nice and steamy.

Top off with sunny side up eggs, cooked in grass fed butter, avocado, red radish and some purple cabbage.
Savory Oatmeal  
Ingredients: 
1 Tbsp. butter or olive oil

2 cups old-fashioned rolled oats

32oz LonoLife Chicken Bone Broth, prepared
Directions:  
Heat butter in a large saucepan over medium heat. Add oats and toast until fragrant, about 1 minute, stirring frequently. Add broth and bring to a simmer. Reduce heat to medium-low and simmer about 5 minutes, stirring occasionally, until oats are tender.

Remove from heat and add stir-ins, if desired. To serve, divide oatmeal among 4 bowls and add toppings, as desired.
LonoLife's Spinach Bone Broth Waffles 
Ingredients: 
1 1/2 cups cassava flour

2 teaspoons baking powder

1/2 teaspoon kosher salt

1/2 teaspoon cinnamon

2 ripe bananas

3 organic eggs at room temperature

1 teaspoon pure vanilla extract

1/4 cup ghee or coconut oil, melted

3 large handfuls spinach

3 tablespoons flaxseed meal 

1 1/2 cups prepared LonoLife Bone Broth
Directions: 
In a food processor high-speed blender, combine all of the ingredients together on high until smooth and creamy throughout.

Heat up about 1 tablespoon of extra oil on a waffle griddle, pour in a ladle of batter and cook until down on both sides! Times will vary depending on your waffle iron, just watch them closely. Remove then serve.
He Who Makes the Rules, Reaps the Gold
Ideally, public servants should be selfless and live by the rules that they make.  Knowing human nature tells us that rarely does this occur. This principle is a corollary to He Who has the gold, makes the rules. Elected officials exempt themselves, ignoring or changing the rules for personal benefit. 
Consistent, fair, and applicable to all rules are crucial for good governance, and the governed trusting their elected officials. People and businesses can plan and live their lives in peace based on consistency. 
Isn't it interesting Congress exempted themselves from the vaccine mandate? 
Isn't it interesting the Speaker of the House in Congress sees nothing wrong with "insider" trading in the stock market? 
When governments change laws too quickly, families and businesses suffer because they are living and operating by the previous laws. 
Politicians, lobbyists, and business people who know of rule and law modifications ahead of time are able to take advantage of the changes while people who are unaware, pay the price.   
There are abusers in all political parties showing the corruption in human nature. 
Our federal government was designed to limit an individual's power by providing checks and balances.  Unfortunately, people have corrupted the design over time for individual gain. 
We The People need to insist on the highest ethics in government and business, be ever vigilant for system abuses, and strictly penalize those who prey on us by manipulating laws and rules for their personal benefit. 
None of us can do it alone.  The question for each of us is, what can I contribute to restrict individual's abuse of the rules in governments, businesses, and our personal lives?
As James Madison said, so well, "If men were angels, no government would be necessary."  
"Show me a man who gets rich by being a politician, and I'll show you a crook." – President Harry S. Truman. 
 Show Notes provided by Richard Battle
2022 Could be a Big Year for Entrepreneurs
Mari Tautimes is the author of #KeepGoing: From 15-Year-Old Mom To Successful CEO And Entrepreneur. She rose from administrative assistant to CEO of her family's businesses and sold them for $16 million. An entrepreneur for over 20 years, Tautimes is a speaker, trainer, EOS Implementer® and mentor, sharing her story of perseverance and success to help others create fulfilling lives.
2021 saw a huge rise in the number of new businesses being started, and 2022 could be a big year for entrepreneurs. But how do you start a business when you are busy trying to raise a family? 
For a discussion on the struggles of work-life balance, and how to start a business while juggling family, I'm offering interviews with Mari Tautimes. She went from being a 15-year-old mom on welfare to a successful CEO. 
She credits her success not just to grit and determination, but because she learned how to be resourceful. 
The Fed, Interest Rates, and the Bond Market
Scott Garliss – Stansberry Research
We've been talking a lot about interest rate hikes by the Federal Reserve.  
The Bureau of Labor Statistics releases its Consumer Price Index tomorrow (02/10/22).
Currently Wall Street anticipates roughly five interest rate hikes this year.
That means the federal funds target range would rise from 0% to 0.25% to a range of 1.25% to 1.50%.  That's almost back to the pre-pandemic level of 1.50% to 1.75%. 
The concern is raising rates will hurt economic growth… And they could. 
The natural inclination is to assume this is bad for the stock market, but that's not always the case. In addition, rising rates are bad for bonds due to the inverse relationship between price and yield.  When yield goes up, bond prices tend to come down. 
That's important to bear in mind because typically, investors fleeing the stock market seek the shelter of the bond market. But we also need to pay attention to the yield curve or difference between the rate on 2-year and 10-year U.S. Treasurys. 
With rising rates, we would expect it to expand because investors should get paid more to loan money to the government on a long-term basis than they would on a short-term basis. 
Money is being tied up for longer and as you go further out in time, uncertainty increases. Last year as the growth outlook was increasing, the yield curve was widening.  Yet currently, with concerns around growth, the metric is flattening. It's a signal inflation is taking hold and the Fed will be forced to raise rates, so short-term rates are going up. 
Again, bad for bonds.   
But broker Bank of America has an interesting study out that covers the period from 1976-2018. It looked for similar types of events and found those environments are good for stocks. In periods of bear flatteners, where short-term rates are rising faster than long-term rates like now, stocks average a 17.4% return on an annualized basis versus a 12.4% average return throughout the period studied. Even in a bear steepener, where long-term rates rise faster than shorty-term rates, stocks average a 13.7% return annualized. But a recent example of the bear flattening environment I just discussed would be 2017 when the Fed was unwinding its balance sheet. The S&P 500 Index rose 21.8% on a total return basis (dividends reinvested) and 19.4% on an absolute basis. That takes a lot of bite out of 7%+ inflation. So, stay focused on the long-term and diversify. Don't have all of your eggs in one basket.  
By investing in good companies like Microsoft, Disney, Apple, or say the iShares Select Dividend ETF, you can participate in market rallies while getting paid via dividends and stock buybacks.