Show Notes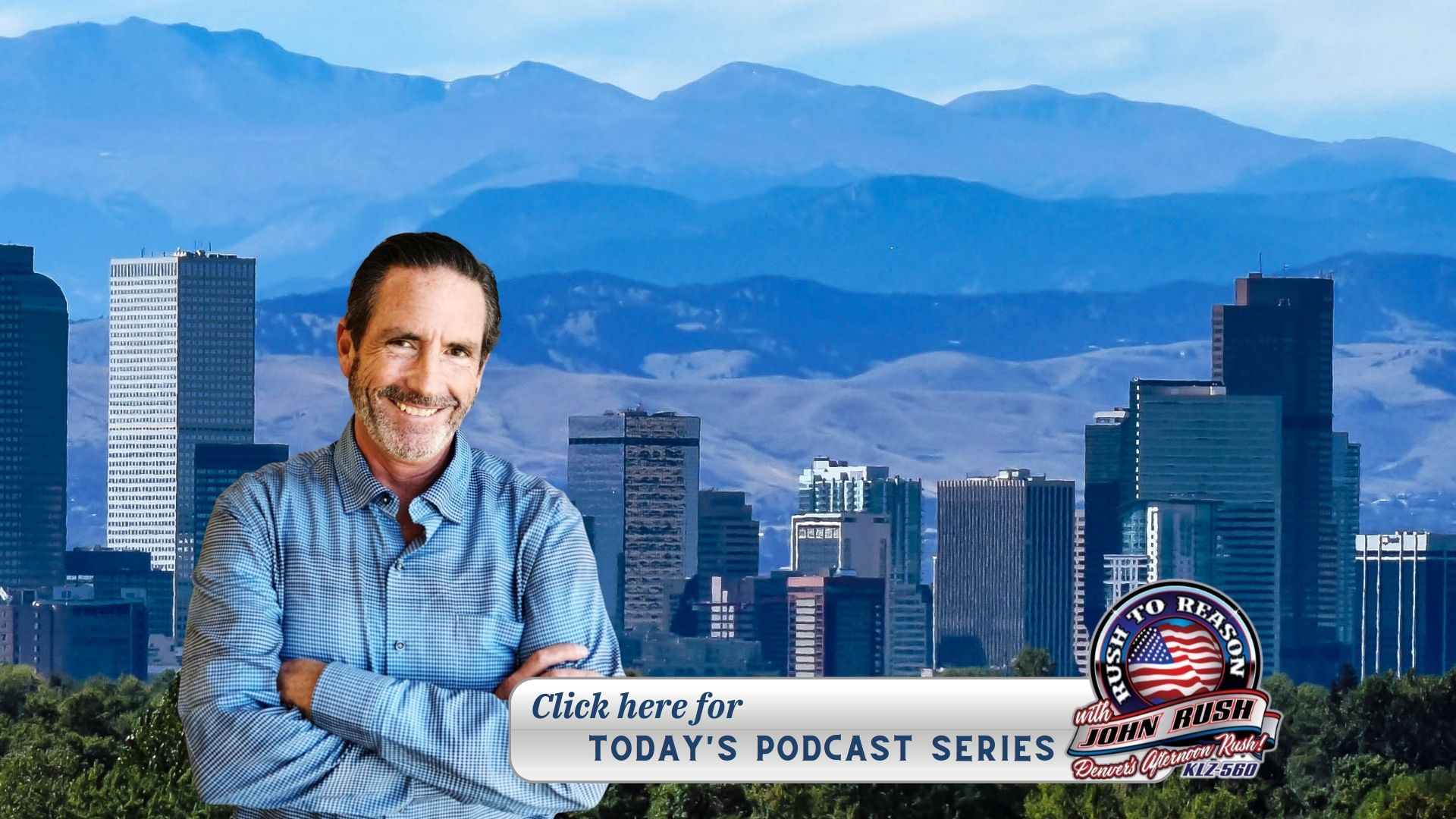 Impossible Question
Click here for the Impossible Question.
Mobile Estate Planner
Tangible personal property items –  a specific list for specific people and why it's a good idea.
Why Do New Year's Resolutions Fail? How To Make Them Stick
Studies show that only 8% of Americans who make a New Year's resolution keep them all year, and 80% have failed by the start of February. Making yearly resolutions dates back 4,000 years to the ancient Babylonians. While the motivations have changed since then, the practice remains. The two most common goals that we make in the US are eating healthier and vowing to exercise. So why do these best-laid intentions often fail to come to fruition and what can people do to change that? We tapped the expertise of Haley Perlus, a sports and performance psychology Ph.D.  
Why do New Year's Resolutions Fail?  
Your mindset needs to change before you can expect different outcomes from others. 
Any resolution can be a worthwhile goal, but it likely won't come to fruition until you make changes from within to achieve it. Even when you know what you want and why you want it, we all have stories that prevent us from personal growth, make us victims to our circumstances. Until we reframe our stories, we will have trouble keeping our resolutions. 
You don't have an accountability structure to help you sustain change. 
Big changes and lofty goals do not occur like magic. Despite the struggles, challenges, and pushback, they demand sustained action towards the goal. Unwavering action is hard to achieve independently because it takes us out of our comfort zone and habits. The larger the goals, the more critical is it to have outside accountability assistance, especially as time goes by after the "honeymoon" phase of the excitement wanes and the challenges arise. 
Achieving your dream scares you and subconsciously, you sabotage them.
Your conscious self may want to achieve a goal, if your subconscious is scared, it likely won't happen. This is what's known as a "hidden barrier."
Setting Resolutions That Stick 
How often have you heard people say, "this is the year I'm going to get in shape." When you think about it, that's a vague statement. Does that mean the person has a number on the scale they want to hit? Do they intend to complete a marathon? Do they have a body fat percentage goal? Do they want to walk 10,000 steps a day? The point is, you need to have clearly defined goals. They also need to be goals you believe you have control over and can actually achieve.  
Track your progress.
In psychology there is a core principle: "if you can measure it, you can change it." What this means are that measurements serve as a source of inspiration to allow you to see where you began and where you are.  Keeping track of your goals also helps you identify the successful journey along the way to achieving the end result. You also can evaluate plateaus or "glitches" in your progress and tweak your efforts.
Don't keep your goals a secret from everyone
You don't have to post your resolution on social media, but telling some trusted friends or family members could give you the support you need and hold you "accountable." Let's say you want to quit vaping, perhaps by sharing your goal, you might take it more seriously as others know you have set an intention to do something. Make sure you choose people you really don't want to let down. This might be difficult, but take the challenge on to help yourself. 
Stop "all or nothing" thinking; it's progress, not perfection
Many of us are guilty of this type of thinking. If we are dieting and eat French fries, instead of viewing it as a blip on the radar, we think, "well, there goes my diet, might as well have dessert now, and I'll restart next Monday." Or, "I don't have time to work out for an hour as I intended, so what good are 20 minutes going to do?"  Often, something is better than nothing, and taking baby steps toward our goals is better than taking no steps at all. People throw in the towel on one bad day or when they didn't achieve "the full goal" intended. The secret is to keep pushing forward.
Interview Here.
Autoimmune Diseases
Autoimmune diseases including type 1 diabetes, multiple sclerosis, rheumatoid arthritis, Crohn's disease and ulcerative colitis have spiked in recent decades, according to scientists James Lee and Carola Vineusa at London's Francis Crick Institute. Full Article here.
Comments here.
How Many Hospitalizations Are Really Due To COVID
Phil Kerpen – American Commitment
One reason Americans are afraid of the latest Covid wave is that we hear health experts and the media reporting hospitals filling with patients – especially children – who are testing positive. 
That's scary but highly misleading. Hospitalization counts artificially inflate severe health problems due to Covid. Lots of people incidentally test positive while they are in the hospital for some other reason.  
Consider this misleading story from NBC News, which reports what's happening correctly, but only if you read past the misleading fear-hype headline proclaiming "Child Covid hospitalizations Are Up." 
"We test anybody who's admitted to the hospital for whatever reason to see whether or not they have Covid, and we're definitely seeing an increase in cases. However, we're really not seeing an increase in children who are hospitalized FOR Covid or in the intensive care unit for Covid," Offit said. Full Article here.
Interview here.
Follow-up comments here.
Quebec to Levy Financial Penalty on Unvaccinated Adults
The premier of the French-speaking Canadian province of Quebec announced Tuesday that adult residents who refuse to get vaccinated against the coronavirus will be charged a financial penalty. Article here
Our Traditions are our Culture
Our Traditions are our Culture and the glue holding us together 
The self-righteous hellbent on a mission to devoid our culture of past imperfections intentionally or not, are inflicting generational destruction difficult to repair. 
American Founding    
Declaration of Independence 
Logical not emotional – Stated grievances by the people 
Revolution to change representation, not culture. Unlike French 
Constitution 
States created the federal government 
States retained all power not specifically delegated to the federal government 
Separation of powers and limited power 
Bill of Rights            
(From God not government) 
Limited representative republic (protected minority from the tyranny of the majority) and empowered people 
Free speech 
Second amendment 
Private property 
Pluribus Unum – Out of many one
Assimilation 
Lady justice – blind 
Equal justice under the law 
Free Enterprise                      
Work Ethic 
Deferred Gratification 
Opportunity rather than entitlement 
Judeo Christian heritage      
Western Civilization – Religion, art, architecture, abolish slavery, philosophy 
In God We Trust 
Holidays – Examples             
Christmas 
Easter 
Chanukah – Hanukkah 
Independence Day  (watered down version July 4th) 
Columbus Day 
Our principles are a unique combination from previous civilizations blended to maximize individual freedom and minimize government in citizens' lives. 
Unfortunately, mankind is flawed illustrating the need to limit human power, too many illustrations of failed execution of our principles. 
The answer is a return to the complete adherence to the principles, elimination of career politicians, and less government not more. 
Sam Rayburn – Speaker of House 17 years. Left Washington no better off financially. 
Harry S. Truman      – Another example who didn't enrich himself. Drove himself back to Missouri. 
"You can't get rich in politics unless you're a crook." 
Interview here. 
Joined the Conversation
King Soopers Strike 
A Listener texted in:
They are lying on the picket line! 
I know this isn't on your schedule, but I just went to the gun barrel King Soopers and there were a few strikers. They were telling people that the wage in Denver was $12.79. Please don't shop. I walk in and I'm immediately hit with a sign that has been up for 2 months, offering starting wage of $18/hr. Maybe these idiots should apply for the gun barrel store? They are offered $47,000 /yr to watch people check themselves out? Not feeling the pain… 
John's comments here. 
The Biggest Medical Experiment in History
We are told that the unvaccinated are getting sick, filling hospitals, and dying. Yet mounting evidence indicates that the reality is very different: It is the vaccinated who are getting sick, filling hospitals, and dying. Article here. 
Interview here. 
Part 2 here. 
Part 3 here. 
The Fall Of The Mainstream Media And The Biggest Lies They Told In 2021
Brandon Smith – founder of the Alternative Market Project.  
If the past year has confirmed anything it is that the mainstream media is thoroughly dishonest. Yes, most people already suspected this, but the last 12 months have provided more confirmation than the past several years combined. 2021 has made it clear that the mainstream media is a propaganda arm of political and corporate elitists, from big government to big pharma. Article here.
Interview here.
Are Hospital Numbers Increasing?
Why I couldn't figure out how hospital COVID patients were increasing They aren't!
NEW: @uchealth estimates that only 1/3rd of hospitalized patients diagnosed with COVID-19 are there due solely to COVID. The less-serious and faster-spreading Omicron variant is showing up in many patients hospitalized for other reasons. #COVID19Colorado

— Kyle Clark (@KyleClark) January 12, 2022
Comments here and the benefit (at times) of not going to the hospital.
Joined the Conversation
Billed called in about his confirmed case of covid and effective covid treatment. Why are covid treatments being withheld from people? The shutting down of other voices.
How to lessen Hospital and Urgent Care Visits
I saw an ad last night for Vaccines – Obama, Clinton, and Bush
Start a Public Service Campaign on what to do as Preventative Maintenance
Let people know when they should or should not head to the Dr., Urgent Care or Hospital
Make tools available to fight it early
Ivermectin

Hydroxychloroquine
Electronic Registration Information Center (ERIC)
J. Christian Adams – President of the Public Interest Legal Foundation and Commissioner on the U.S. Commission for Civil Rights
Last month,  the Public Interest Legal Foundation filed a federal lawsuit against Jena Griswold, the Colorado Secretary of State, for failure to permit inspection of voter list maintenance records, including data the State receives from the Electronic Registration Information Center (ERIC), as required by the National Voter Registration Act (NVRA).
The need for transparency is even more important because ERIC has a history of inaccuracy when it comes to identifying ineligible registrants. Even liberal groups have criticized ERIC. 
Interview here.